Serological Pipettes 
Widely used in cell culture, bacteriology, clinical, scientific research, and other fields
Individually packaged, pipettes of different specifications are distinguished by different colors
Used to aspirate and dispense liquids within a volume range of 0.1 ml to 50 ml
Click the button below to contact us:
Cell culture series consumables are routine tools in cell culture laboratories. Plasma surface treatment technology is more beneficial to cell adherent growth. It is widely used in the fields of life science basic research, tumor research, virus detection and diagnosis, genetic engineering, and vaccine R&D and production. There are mainly cell culture plates, culture flasks, and culture dishes. In addition, our Erlenmeyer shaker flasks and Serological Pipettes are available in a variety of specifications. Serological Pipettes are a great choice for daily lab work. Serological Pipettes may be used to aspirate and dispense liquids within a volume range of 0.1 ml to 50 ml. Bold, clear bidirectional graduations make it easy to read fluid volumes and dispensing amounts. Color-coding for easy identification of pipet sizes.

| Features of Serological Pipettes
Material: Ultra clear, 100% virgin polystyrene for maximum clarity.
Contaminant Free: RNase/DNase free, Human DNA free, Non- Cytotoxic, Non-Pyrogenic.
Sterility: E-beam irradiation.
Individually wrapped pipets for reliable sterility.
Transfer of liquids.
Mixing suspensions.
Combining reagents and chemical solutions.
Transferring cells for empirical analysis or expansion.
Layering reagents for creating higher-density gradients.
| Specifications of Serological Pipettes
| | | | |
| --- | --- | --- | --- |
| P/N | Capacity | Code Color | Configuration |
| C804001 | 1 mL | Yellow | 50 pcs/pack, 20 packs/case |
| C804002 | 2 mL | Green | 50 pcs/pack, 20 packs/case |
| C804005 | 5 mL | Blue | 50 pcs/pack, 4 packs/case |
| C804010 | 10 mL | Orange | 50 pcs/pack, 4 packs/case |
| C804025 | 25 mL | Red | 50 pcs/pack, 4 packs/case |
| C804050 | 50 mL | Violet | 25 pcs/pack, 4 packs/case |
| Advantages of Serological Pipettes
Serological pipettes offer several advantages over other types of pipettes, including:
Accuracy: Serological pipettes are calibrated to deliver a precise volume of liquid, making them ideal for applications where precise measurements are required, such as in scientific research and clinical diagnostics.
Versatility: Serological pipettes can be used to dispense a wide range of volumes, from 1 milliliter (mL) to 50 mL. This makes them versatile tools for a variety of applications.
Convenience: Serological pipettes are disposable, which eliminates the need for cleaning and sterilization. This can save time and effort, especially in high-throughput laboratories.
Affordability: Serological pipettes are relatively affordable, making them a cost-effective solution for a wide range of applications.
| Factory
Specializing in the R&D, production, and sales of high-end biomedical consumables, it is committed to providing global customers with high-quality consumables and customized services in liquid processing, molecular detection, cell culture, immunotherapy, biopharmaceuticals, etc.
There are more than 500 employees, the plant area reaches 50,000 square meters, with 9,000 square meters of 100,000-level clean workshops and 3,000 square meters of 10,000-level clean workshops, and has obtained more than 80 patents.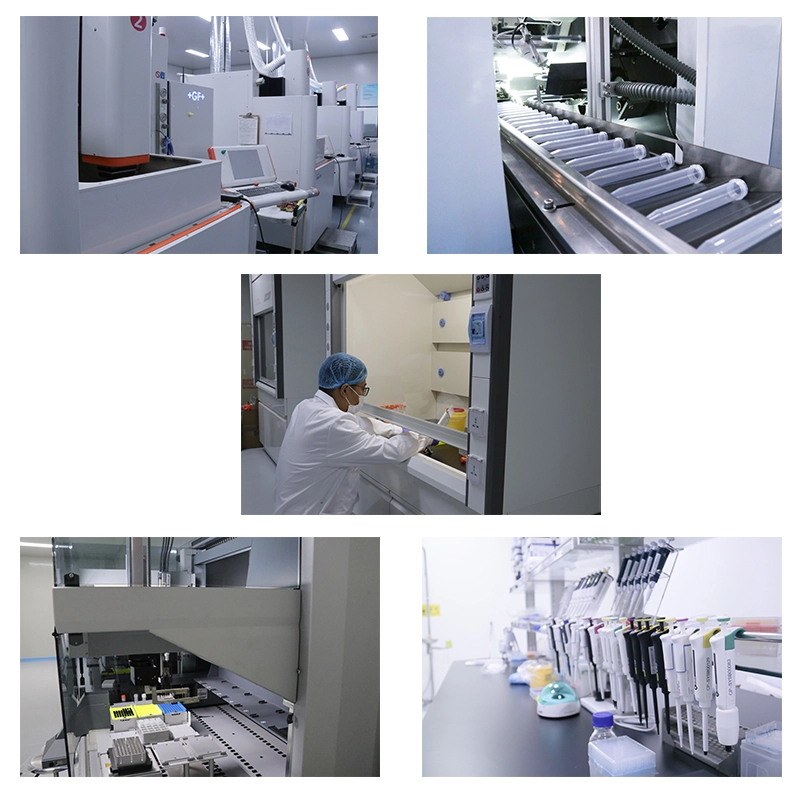 | FAQ