Smart-E500 Digital Microscope
Built-in 5MP digital camera
Infinite optical system, 40X~1000X magnification
Dustproof, moisture-proof, built-in chip
Light distribution 20:80, eyepiece observation synchronized with digital imaging without switching
Available for WINDOWS system
Click the button below to contact us:
There is currently only one SMART series digital microscope with a built-in 5MP digital head. The standard configuration of the product is the EPlan objective lens, which can also be used with the Plan objective lens. Smart-E500 digital microscope uses an infinity optical system, which can add phase contrast, dark field, etc. on the basis of biological bright field observation. It is a kind of kind of digital microscope. For other configurations please refer to our SMART series of biological microscopes.
| Features of Smart-E500 Digital Microscope
Dustproof, moisture-proof, built-in chip.
Light distribution 20:80, eyepiece observation synchronized with digital imaging without switching.
Built-in 5MP digital camera system,1/2.8''CMOS color sequential scanning.
USB 2.0 connection without external power supply.
Available for WINDOWS system.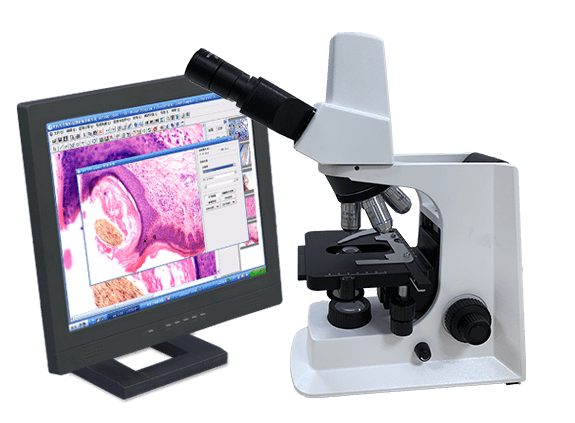 | SMART-E Digital Microscope Outfits
Items
Specification
SMART-E500
Eyepiece
WF 10X-20mm
●●
Infinity EPlan Objective
4X
●
10X
●
40X/0.65 (S)
●
100X/1.25 (Oil) (S)
●
Seidentopf Binocular Head
Stage Size: 145mm×140mm
Travel: 76mm×52mm, Scale: 0.1mm, Two Slide Holder
●
Nosepiece
Quadplex
●
Mechanical Stage
Stage Size: 145mm×140mm
Travel: 76mm×52mm, Scale: 0.1mm,Two Slide Holder
●
Condenser
Abbe N.A. 1.25(Iris Diaphragm)
●
Illumination
3W LED Illumination Systems
●
12V/20W Halogen Lamp
○
12V/30W Halogen Lamp
○
Image Systems
5 MP Pixel
Note: "●"In Table Is Standard outfits, "○" Is Optional Accessories.
Packing Size: 550mm×380mm×290mm Gross Weight: 8 kgs Net Weight: 7 kgs
| SMART-E500 Digital Microscope Size(mm)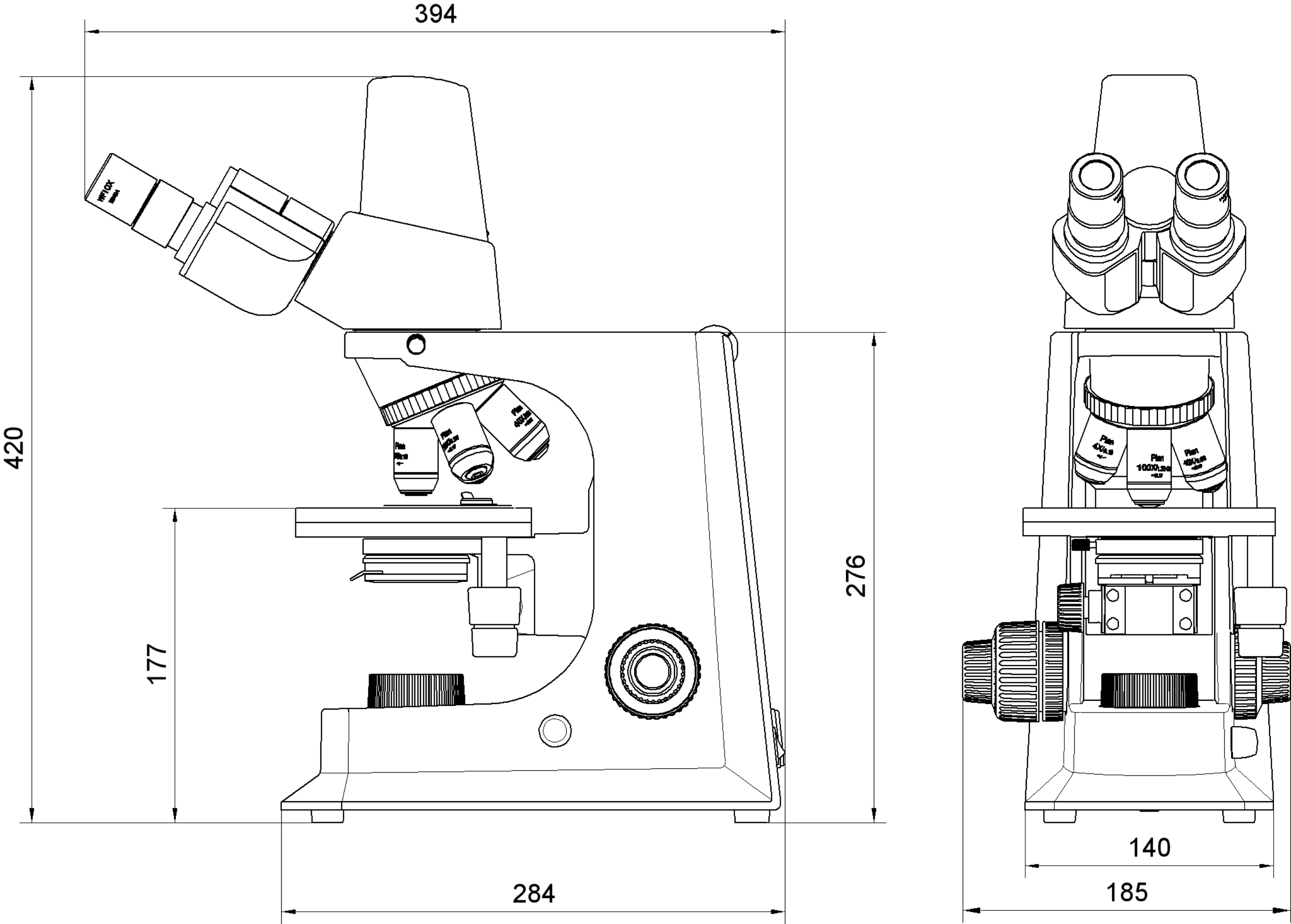 | Applications of Smart-E500 Digital Microscope
The digital microscope with a built-in digital head can easily export the observation atlas and display it on the computer. This is mainly used in school teaching, multi-functional classrooms, biological laboratories, medical research institutions, etc. This microscope is still suitable for observing some biological slices, tissues, microorganisms, etc.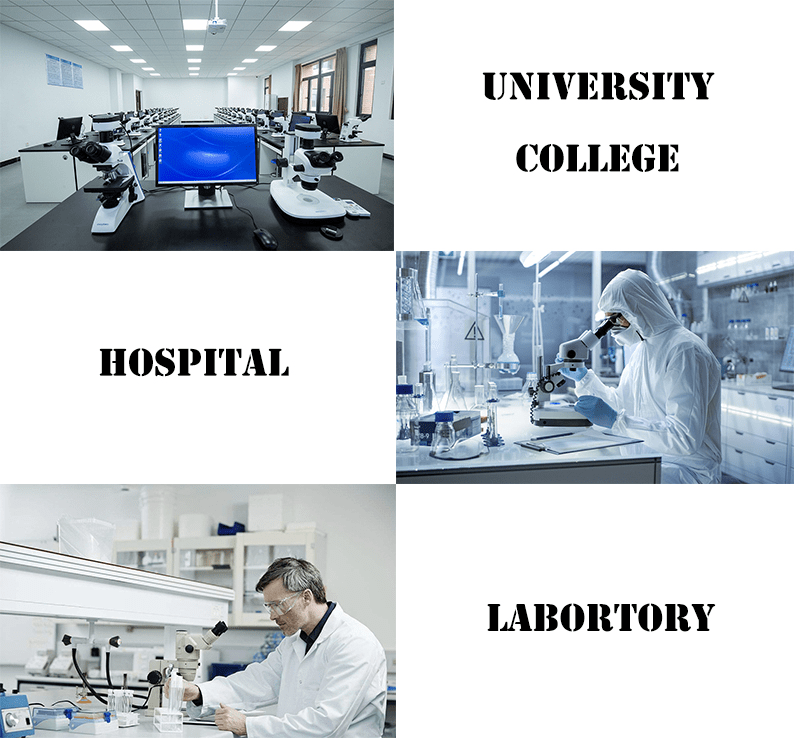 | Package
The microscope is packed in a foam carton first, and then in a neutral carton. The delivery picture of the product is as follows, the whole machine plus some separately packaged spare parts. There will also be our dust cover and product leaflet.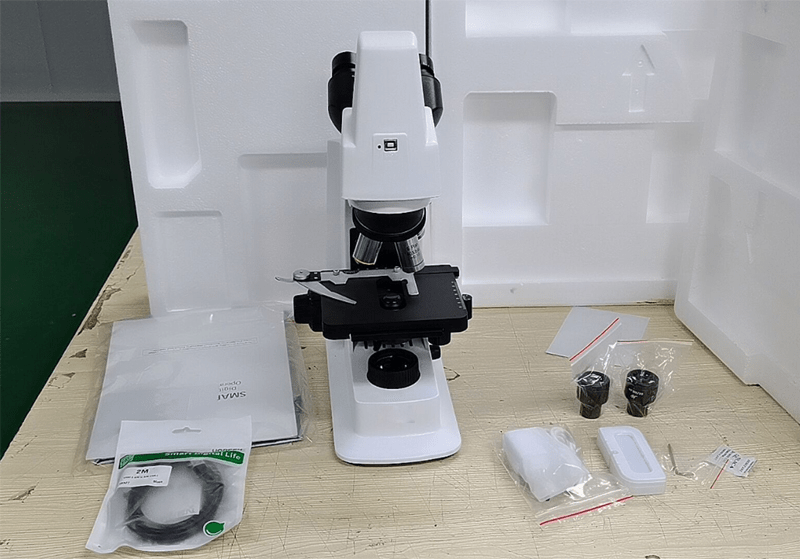 | FAQ