This product is an SC-MJ20 Heimlich maneuver training vest (adult), the adult version is red. The product is mainly used for first-aid training. It's a kind of emergency training manikin.
In the event of an emergency where a person swallows a foreign object and suffocates, it is necessary to use Heimlich's method to expel the foreign object. The main function of this vest is to train the general public to understand this method and hands-on training, so as not to encounter such situations in life and cause loss and regrets.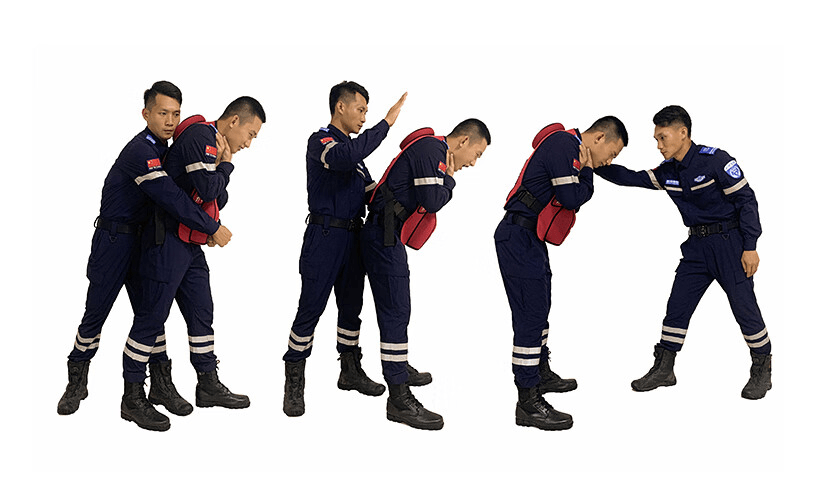 | Technical Parameters of SC-MJ20 Heimlich Maneuver Training Vest (Adult)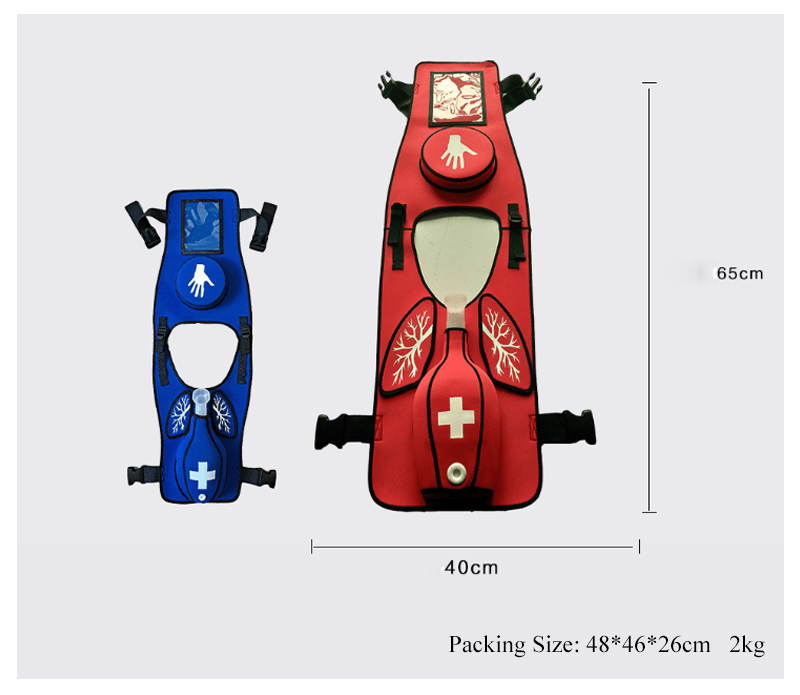 | | |
| --- | --- |
| Specifications | One size fits all |
| Material | Clothing diving fabric, ABS throat, vinyl airbag, plastic buckle |
| Accessories | Vest, manual, foreign body plug |
| First Aid Steps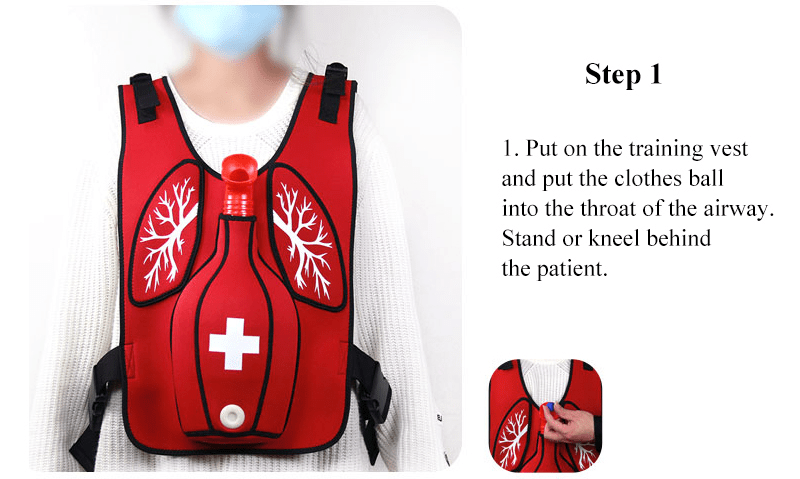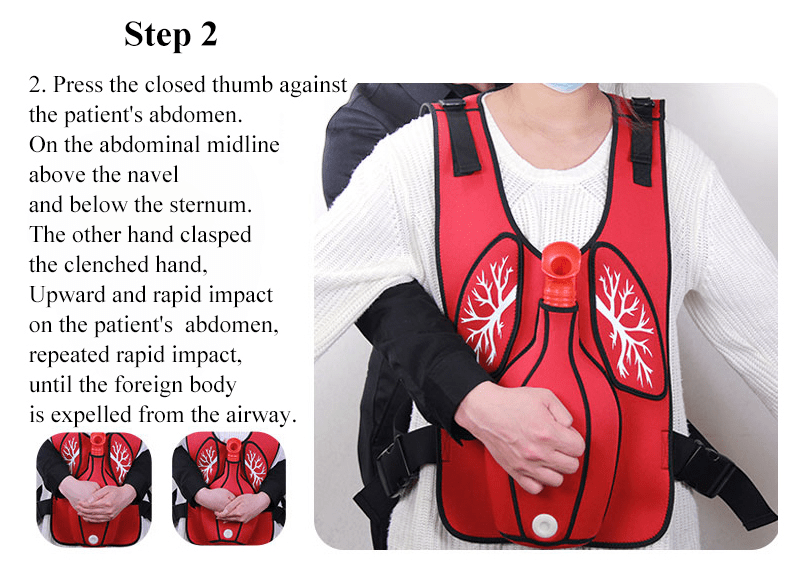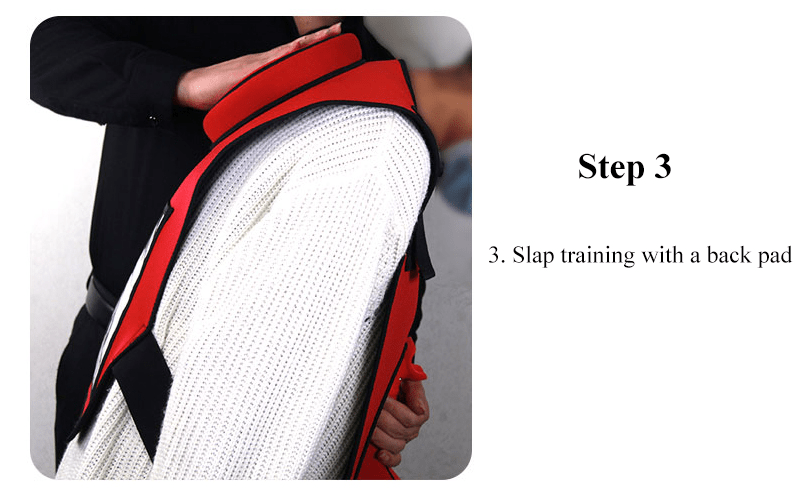 | Applications of SC-MJ20 Heimlich Maneuver Training Vest (Adult)
This first aid method is widely used in daily life. When a child swallows a foreign object or an adult chokes on a meal, this professional skill is needed. Our vest is produced to train everyone with this professional skill.
Mainly used in first aid training, school drills, hospital training, corporate presentations, etc.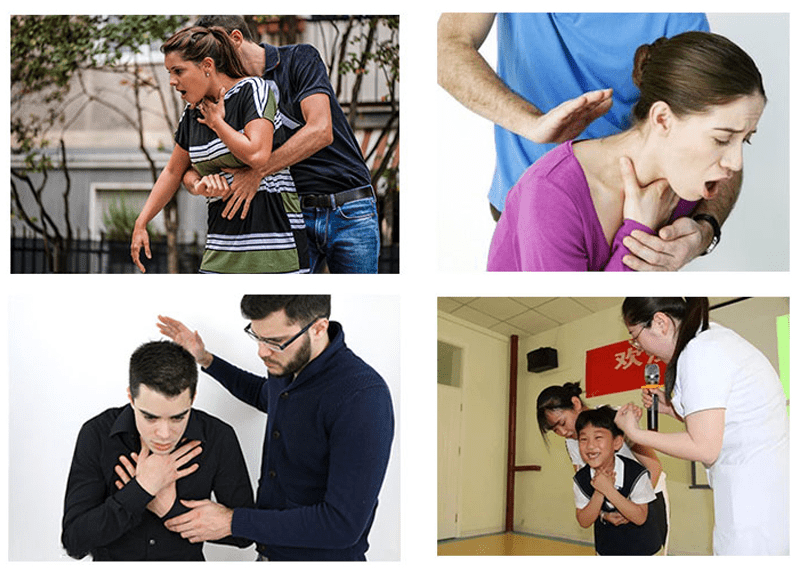 | Advantages of Using a Heimlich Maneuver Training Vest
Realism: The Heimlich Maneuver Training Vest provides a realistic simulation of the Heimlich maneuver experience. The plastic insert simulates the feeling of a foreign object in someone's throat, and the wearer of the vest can feel the resistance as they perform the Heimlich maneuver.
Immediate feedback: The Heimlich Maneuver Training Vest provides immediate feedback on the trainee's performance. The plastic insert will pop out of the vest when the Heimlich maneuver is performed correctly.
Portability: The Heimlich Maneuver Training Vest is portable and lightweight, making it easy to transport to training locations.
Versatility: The Heimlich Maneuver Training Vest can be used to train people of all ages and sizes. It can also be used to train people with disabilities.
| Why Choose Our SC-MJ20 Heimlich Maneuver Training Vest (Adult)?
This product is made of diving fabric, which is not easy to stain and damage and can be used many times.
Our products are certified by international implementation standard certificates, ISO9001, ISO14001, and so on.
We provide a one-year after-sales guarantee service to ensure that customers can use it with peace of mind.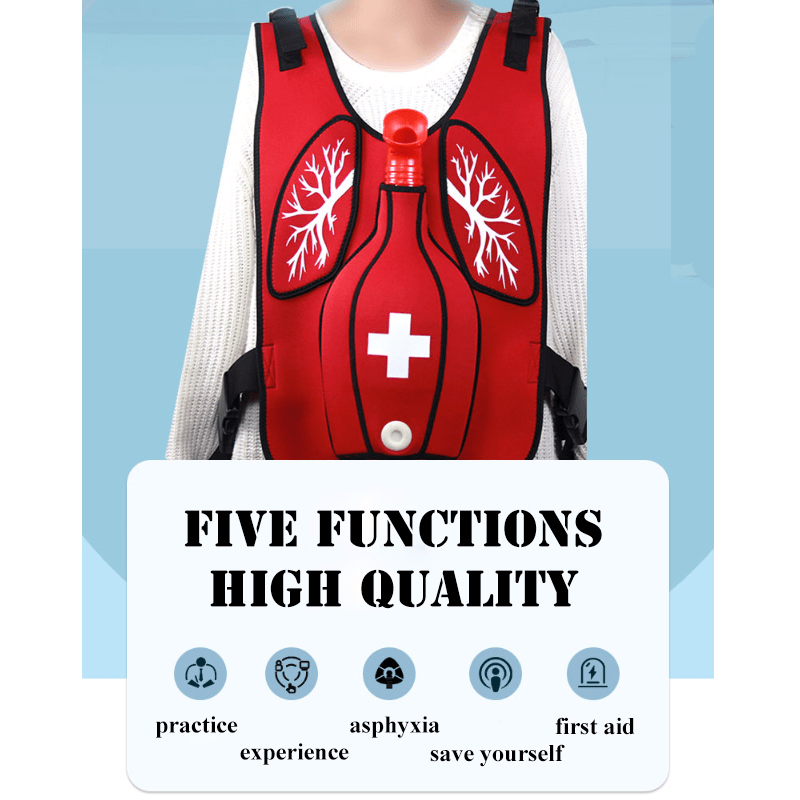 | Company
The product range of Chongqing Scope focuses on both laboratory use and medical training. It is aimed at institutions such as major biological laboratories, metallographic laboratories, and hospitals.
The products offered include microscopes, laboratory consumables, metallographic equipment, and medical simulators. Our products are exported to more than 30 overseas countries, and many old customers will come to us for return orders.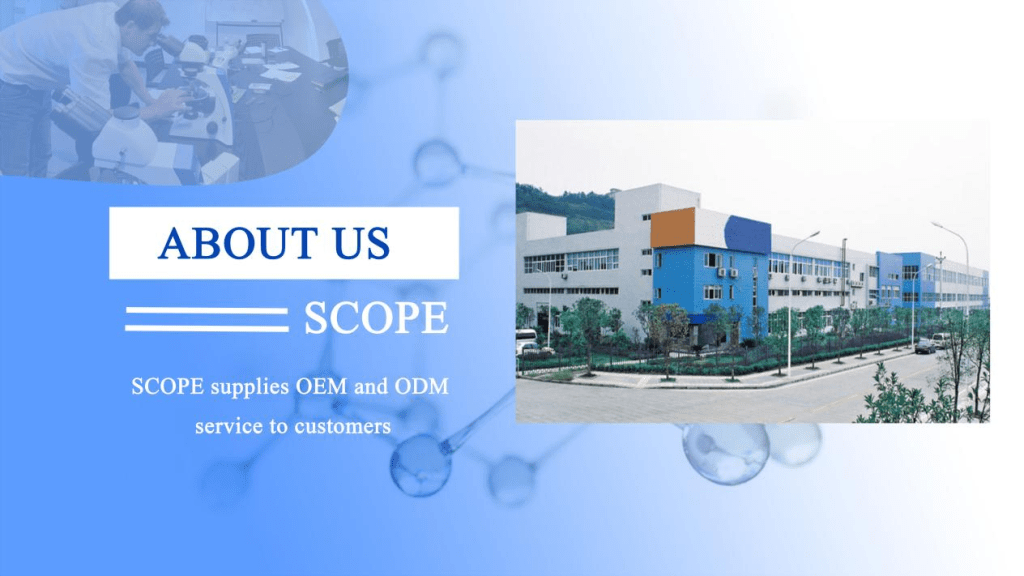 | FAQ