SC-LV19 preoperative asepsis operation training model is widely used in surgical area disinfection and draping operation training. It's a kind of clinical training manikin mainly for operation training before surgery.
There are two kinds of the SC-LV19 preoperative asepsis operation training model, male and female, with only the upper body. Our products are made of PVC material, which is not easy to be damaged by edge color and can be used repeatedly. It is used for simulation assessment, as well as teaching and training, and meets the production standards for export.
| Features of SC-LV19 Preoperative Asepsis Operation Training Model
With good flexibility, elasticity, and lifelike texture, the SC-LV19 preoperative asepsis operation training model provides a good training aid for aseptic skills.
Human body surface accurately signs thoracic, clavicle, chest Angle rib bones, ribs, clearance, ventral horn, xiphoid process, rib on the edge of the bow, before the ilium, the iliac spine pubic bone, etc.
SC-LV19 preoperative asepsis operation training model can be used in surgery area disinfection and spread towels operation training.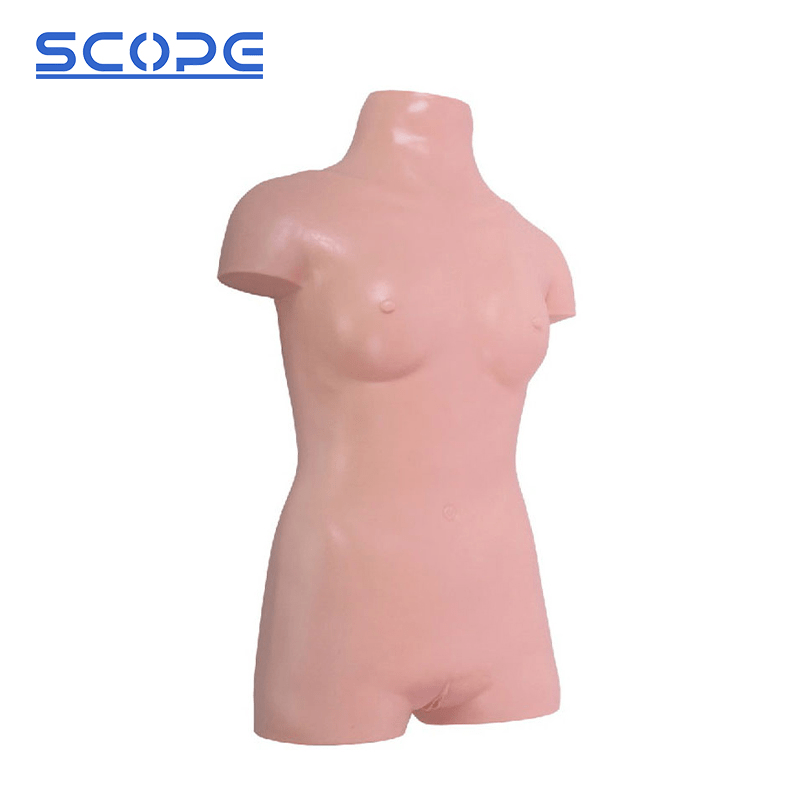 | | |
| --- | --- |
| Model | SC-LV19 |
| Name | Preoperative Asepsis Operation Manikin |
| Material | Advanced PVC |
| Warranty | 1 year |
| Certificate | ISO9001 |
| Delivery Time | 7-15 days |
| Package & Delivery
The outer box of the SC-LV19 preoperative asepsis operation training model is packed in an export carton without any logo or other identification. Our products are transported in a variety of ways, you can consult us about the shipping cost of sea, air, and express, or you can pick up the goods at the factory by your own freight forwarder.
| Company
On the basis of our microscopes, Chongqing Scope has also added three types of laboratory products and medical products: metallographic equipment, laboratory consumables, and medical simulators. It is mainly aimed at the customer groups of our laboratory and hospital. These products can all be selected in the same series in multiple dimensions. The products are basically produced by our factory and cooperative factories, the quality is guaranteed, and the after-sales service is guaranteed.
Our company is in Chongqing, and we can accept ex-factory delivery, or FOB China delivery anywhere. There are also comprehensive qualification certificates: CE, ISO9001, ISO14001, etc.
If necessary, please feel free to consult our sales staff.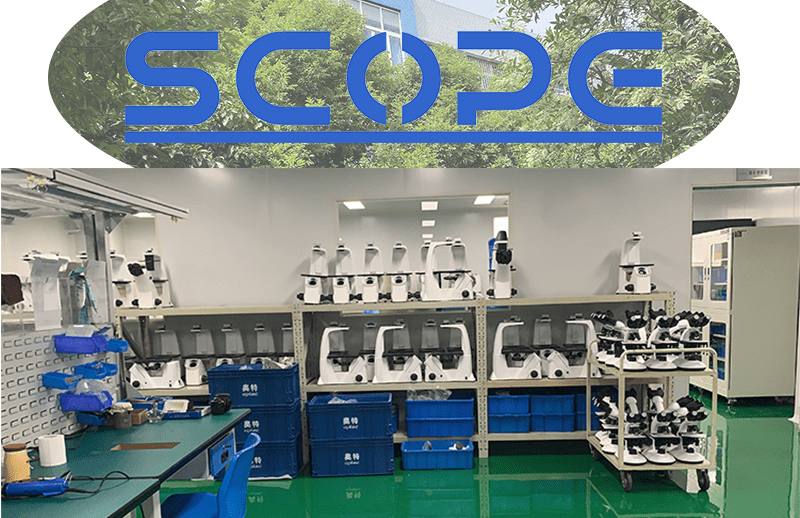 | FAQ