SC-J4A advanced child trachea intubation Model simulates the anatomical structure of children's mouth, throat, and trachea. It's a kind of emergency training manikin mainly aimed at children's first aid training, and the main training is tracheal intubation. The main material of our medical simulator is PVC because it needs to be durable and not easy to deform.
| Features of SC-J4A Advanced Child Trachea Intubation Model
The realistic anatomical structure of the mouth, pharynx, and trachea of a child.
Tracheal intubation via mouth and nose.
The head and neck of the child can be back in order to open the airway.
Test intubation by inhaling method.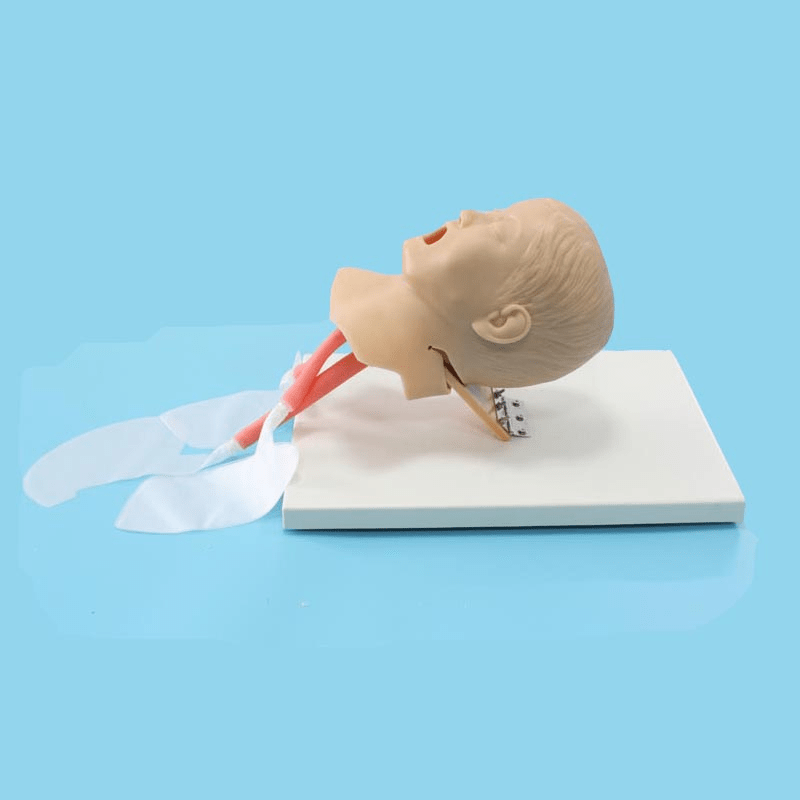 | Advantages of Child Trachea Intubation Model
Child trachea intubation models offer a number of advantages over traditional child trachea intubation training methods, including:
Versatility: Child trachea intubation models can be used to train a variety of healthcare professionals, including anesthesiologists, emergency physicians, and pediatric critical care nurses. Residents and medical students can also be trained with them.
Realism: Child trachea intubation models provide a realistic simulation of the child trachea intubation experience. The model can be configured to replicate different airway conditions, including swelling and bleeding, and it features a realistic larynx and airway.
Portability: Models for child trachea intubation are usually lightweight and portable, making it simple to move them to training grounds.
Immediate feedback: Child trachea intubation models provide immediate feedback on the trainee's performance. The model can detect whether the trainee has inserted the laryngoscope and endotracheal tube correctly.
| Why Choose Our SC-J4A Advanced Child Trachea Intubation Model?
Our products are all certified by ISO9001 and ISO14001. In line with international export standards.
Before leaving the factory, the products will be shipped after passing the inspection by professional and technical personnel. We can provide OEM logo customized service.
We provide a one-year after-sales guarantee service, as well as online technical knowledge and video teaching.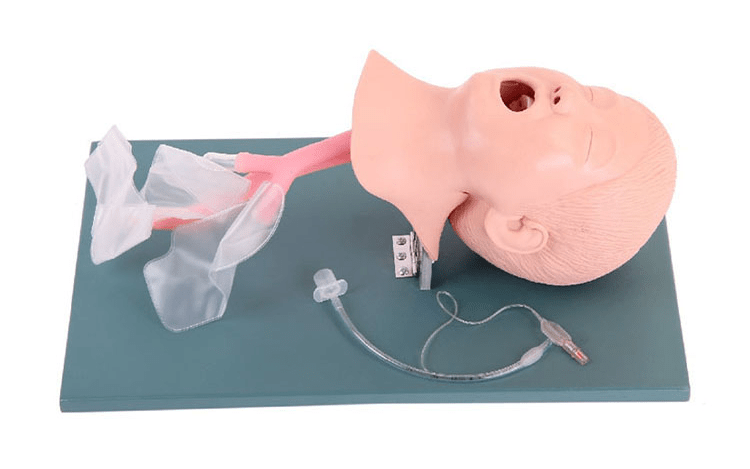 | Package & Shipment
The packing size of this manikin is 54*32*36mm, and the gross weight is 7.5kg. We pack this product in a configured aluminum box, and the outer box uses a standard export carton. We support three modes of transportation: sea, air, and express, and you can also choose your own freight forwarder to pick up the goods at the factory.
| Factory
The factory that produces medical simulators is divided into injection workshops and vinyl workshops. Process testing and functional testing will be carried out before the product is shipped. The factory covers an average area of more than 1,000 square meters, all of which are produced by experienced old employees. The office area and factory are integrated and can respond to a series of problems such as after-sales and shipments in a timely manner.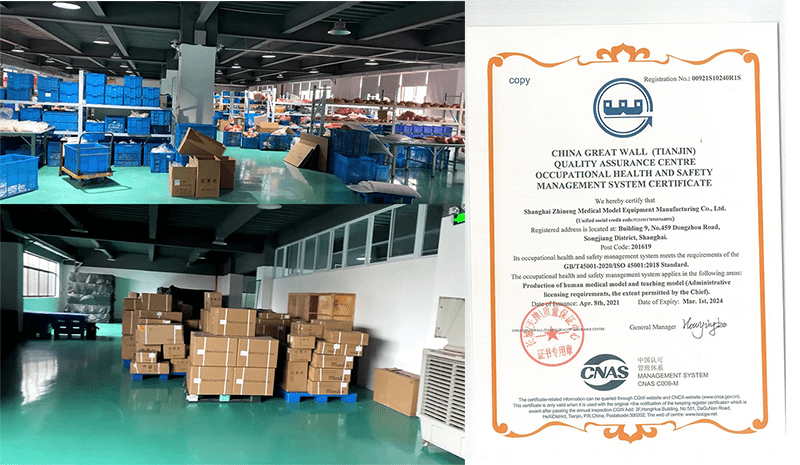 | FAQ