SC-HS5 arm artery puncture and intramuscular injection training model is an arm model consisting of an elbow and a forearm. It's a kind of nursing skill medical manikin. This product model is trained arm piercing hard. This product has more specific functions and can be used for injection and blood vessel puncture. This upper limb can be rotated 180°, which can truly simulate the puncture connection of different positions of different patients.
The arm artery puncture and intramuscular injection training model is made of our excellent PVC material, which is durable and durable, mainly because it needs to be used repeatedly without being easily damaged. Our arm artery puncture and intramuscular injection training models are produced according to different professional skills training, and each product corresponds to different skills. It is necessary to confirm whether its function is what you need before purchasing.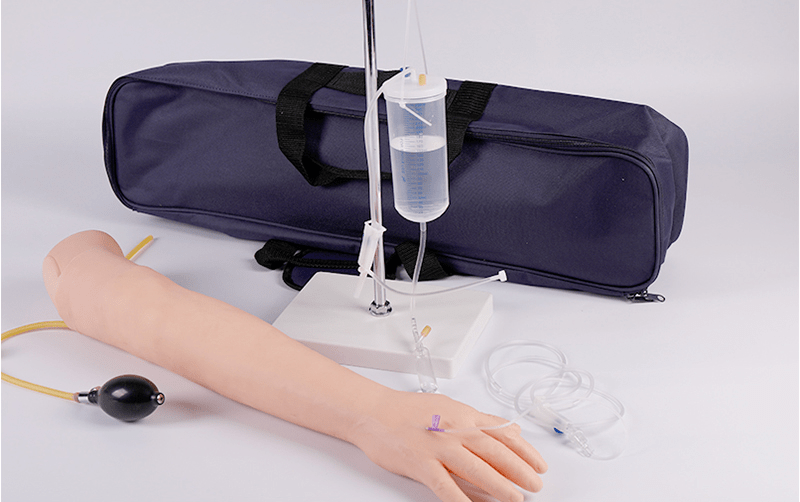 | Features of SC-HS5 Arm Artery Puncture and Intramuscular Injection Training Model
Arm reproduction with infusible arteries designed for training.
Proper arterial puncture procedure for blood gas analysis.
Deltoid intramuscular injection.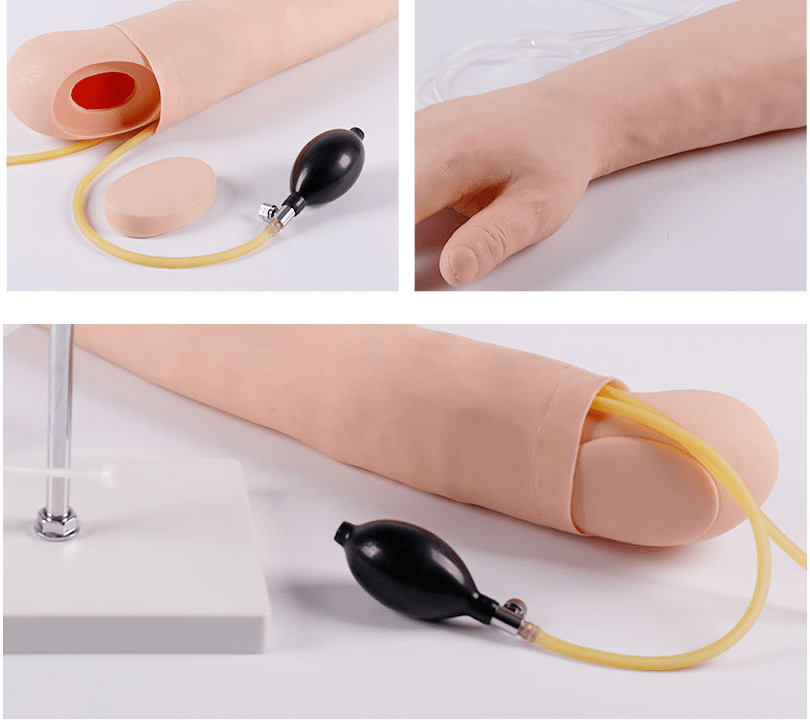 | Why Choose Us?
This arm artery puncture and intramuscular injection training model is a real simulation of our skin and arm, in which blood vessels and skin can be replaced to make it last longer.
During the one-year warranty period, if there are any problems with the product, you can always contact us after sales to deal with these problems. We will provide online after-sales service.
Our products are all certified by various certification agencies, and the factory has certificates such as ISO9001 and ISO14001.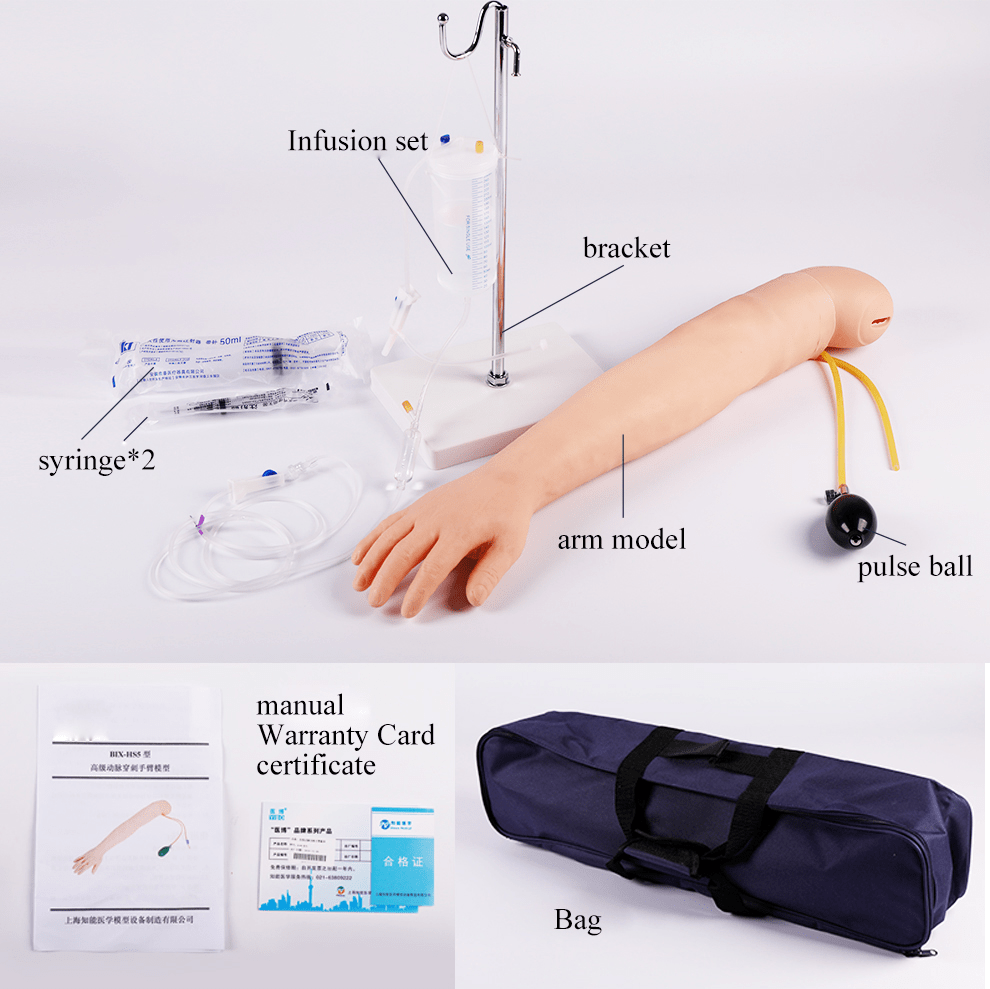 | Factory
There are a total of two steps in the production of medical simulators. First, use stainless steel to determine the style of the product, and then fill the interior by injection molding. Finally, through the trimming of workers and the determination of functions. Our medical simulator factory covers an area of more than 2,000 square meters. It combines office and vehicle technology. Since its establishment, it has been through various simulations, expert training, and technical personnel transformation. The current quality and appearance of the products have been improved. significantly improved. He has obtained many certificates in this industry and has maintained long-term cooperative relationships with major hospitals and schools.