SC-HS3 medical simulator is a full-featured arm venipuncture injection model, which can be used for simulated tendon puncture and intramuscular injection exercises. SC-HS3 Full Functional Arm Venipuncture Injection Model can perform hundreds of punctures in the same puncture without leakage. It's a kind of nursing skill medical manikin. Applicable to medical colleges, hospitals, nursing, and institutions in Liaoyang, etc.
SC-HS3 full functional arm venipuncture injection model is to train relevant medical staff on the skills of intravenous injection. In addition to the model itself, the product also provides a set of replaceable vein blood vessels and skin, which is simple, convenient, and economical.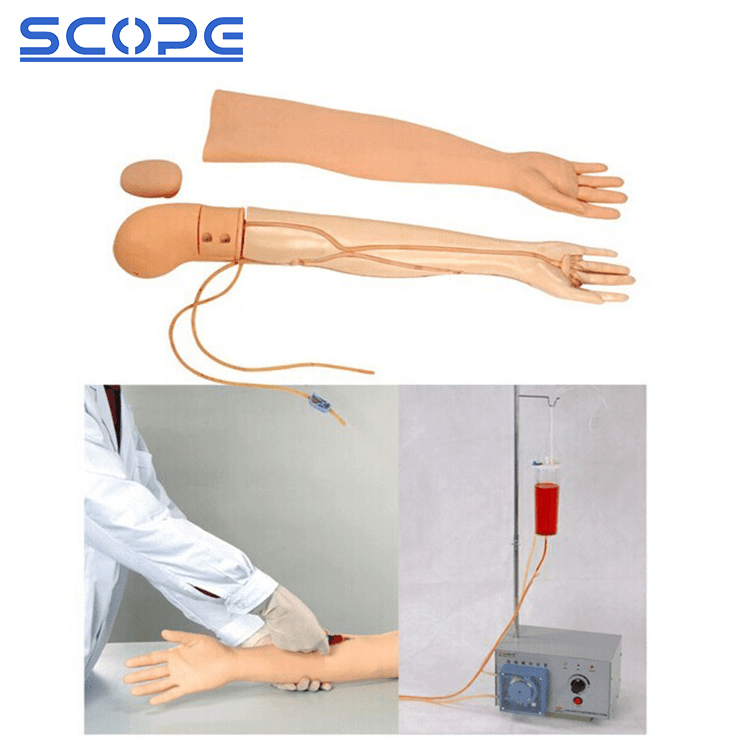 | Features of SC-HS3 Full Functional Arm Venipuncture Injection Model
Simulating injection, blood transfusion, and hemostasis of the arm.
The deltoid muscle injection.
Here is an obvious feeling when a needle penetrates the veins.
Blood flashback indicates proper insertion.
Veins and skin can be acupunctured repeatedly, and these operations won't cause leaks.
With changeable veins and skin.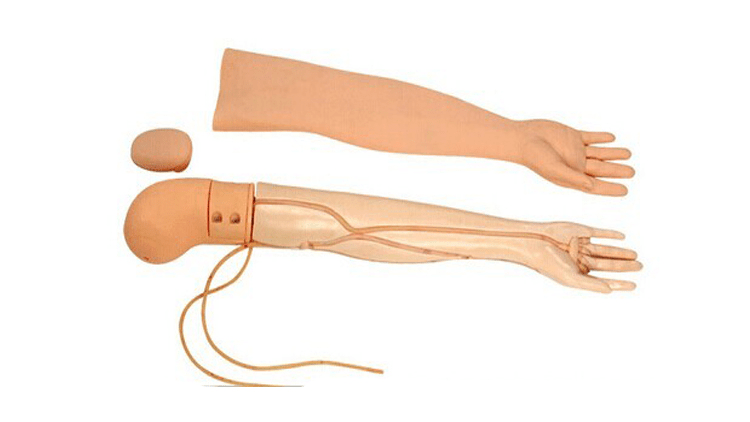 | Why Choose Us?
Our products can withstand thousands of piercings with success or failure without leaking fluid. The quality and reusability of the product are better, and the service life is longer.
Our products meet export standards and have relevant certificates such as ISO9001 and ISO14001. Standard neutral cartons are used for export.
The product is provided with a one-year after-sales warranty period. If there is any problem with the product during the period, we will solve it online 24 hours a day. If you need to print a logo, you need to confirm the quantity and style with the salesperson.
| Order Process
Step 1: Determine the quantity and model of the product with the salesperson, as well as the mode of transportation. and the contract is made by the salesperson.
Step 2: Payment is made according to the contract, and the factory begins to prepare and pack the goods.
Step 3: The product is transported to the designated forwarder or direct express. Ship according to the previously negotiated shipping method.
Step 4: After the goods are shipped, hand over the confirmed customs clearance documents to the customer.
This is a complete process of purchasing and placing an order for our products.