SC-H72 Parenteral Alimentation Nursing Model
Service Medical Training
Using advanced PVC material
Simulate normal adult male size, accurate and real anatomical structure, translucent design is conducive for sterical observation of internal skeleton, blood vessel, heart and part of lung
Click the button below to contact us:
SC-H72 parenteral alimentation nursing model is a nursing medical model. It's a kind of nursing skill medical manikin using advanced PVC material, it can be reused many times and is not easy to be deformed and damaged. The function of the product is to give patients parenteral nutrition therapy and puncture operations.
The model is used for patients' parenteral alimentation treatment and care through central vein intubation, and provides training in central vein intubation, related disinfection, puncture, and fixing operations.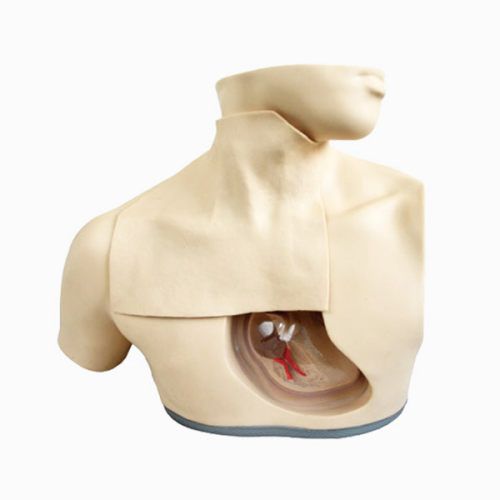 | Features of SC-H72 Parenteral Alimentation Nursing Model
Simulate normal adult male size, accurate and real anatomical structure, translucent design is conducive for sterical observation of internal skeleton, blood vessel, heart and part of lungs;
Transparent design for clear observation of internal jugular vein and subclavian venous channel;
Cutaneous covering in the puncture site of the right side chest;
The heart part can be opened to see the tricuspid valve with a red marker packing size is 53*31*54cm, and weight is 10kg.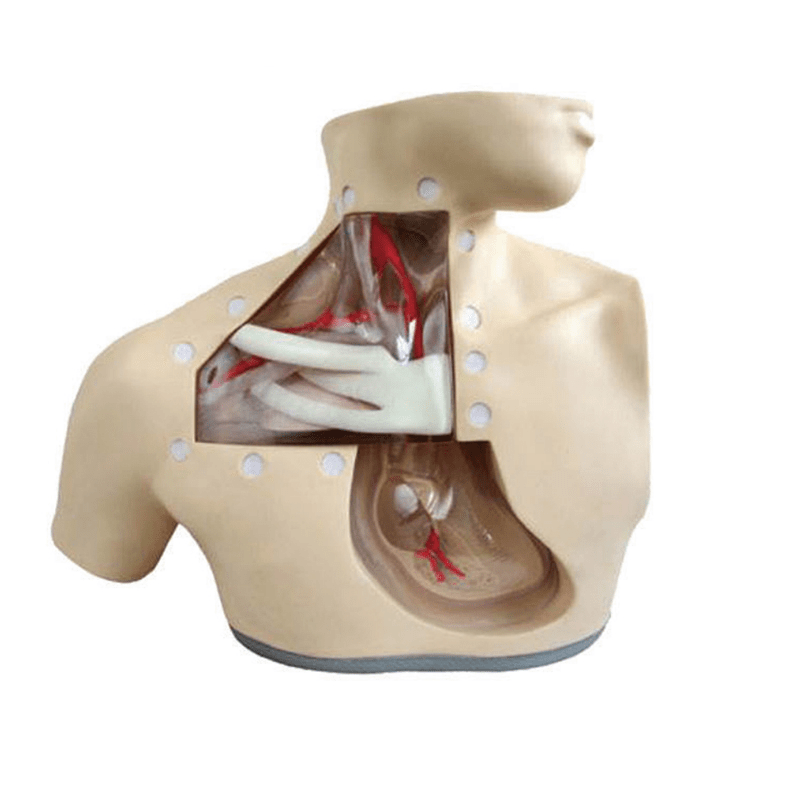 | Advantages of Parenteral Alimentation Nursing Model
Improved Parenteral Alimentation Skills: The parenteral alimentation nursing model provides nurses with hands-on experience in administering parenteral alimentation, which can help them develop the skills and knowledge they need to provide treatment in a safe and effective manner. Participants can practice catheter insertion, medication administration, and monitoring techniques under the guidance of experienced nursing instructors.
Enhanced Confidence: The parenteral alimentation nursing model can help nurses feel more confident in their ability to administer parenteral alimentation. This can be especially beneficial for new nurses or those unfamiliar with the procedure. By successfully completing the parenteral alimentation nursing model training, nurses gain a sense of accomplishment and a boost in their confidence in handling parenteral alimentation patients' care.
Reduced Risk of Complications: The parenteral alimentation nursing model can help nurses identify and avoid potential complications associated with parenteral alimentation. Through the simulation-based training, nurses can practice safe techniques, learn about common mistakes, and recognize signs of potential complications, such as infection, catheter-related blood stream infections, and electrolyte imbalances.
Improved Patient Care: The parenteral alimentation nursing model can help improve patient care by ensuring that nurses are well-trained in administering parenteral alimentation. By providing hands-on experience and enhancing confidence, the parenteral alimentation nursing model can contribute to safer and more effective parenteral alimentation administration, leading to better patient outcomes and reduced risk of complications.
| Company
At present, the medical simulator products provided by our company include first aid, clinical, and nursing products. Besides, we sell microscopes, laboratory consumables metallographic equipment etc. The main business is the export trade of products, but we have our own microscope factory.