SC-H703 is a female catheterization model. In the process of catheterization training, there are two different operation objects, male and female, so the products are also different. SC-H703 female catheterization simulator is a kind of nursing skill medical manikin made of imported raw materials and then produced by injection molding in stainless steel molds. The performance is relatively stable and specific, and can only be used for training of one professional technique.
During the use of the SC-H703 female catheterization simulator, it needs to be taught and applied according to the standardized operation steps. Our products can be used in hospitals and schools etc.
| Features of SC-H703 Female Catheterization Simulator
Supine body position, leg buckling, hip joint abduction, and accurate surface marks.
SC-H703 female catheterization simulator consists of the bladder, urethra, sphincter urethra, and other anatomical structures.
Clitoris, meatus urinarius, and Vaginal opening can be seen when separating the labia minora.
There is resistance when advancing the catheter through the urethral sphincter.
When the catheter is into the bladder, artificial urine flows out from the conduit.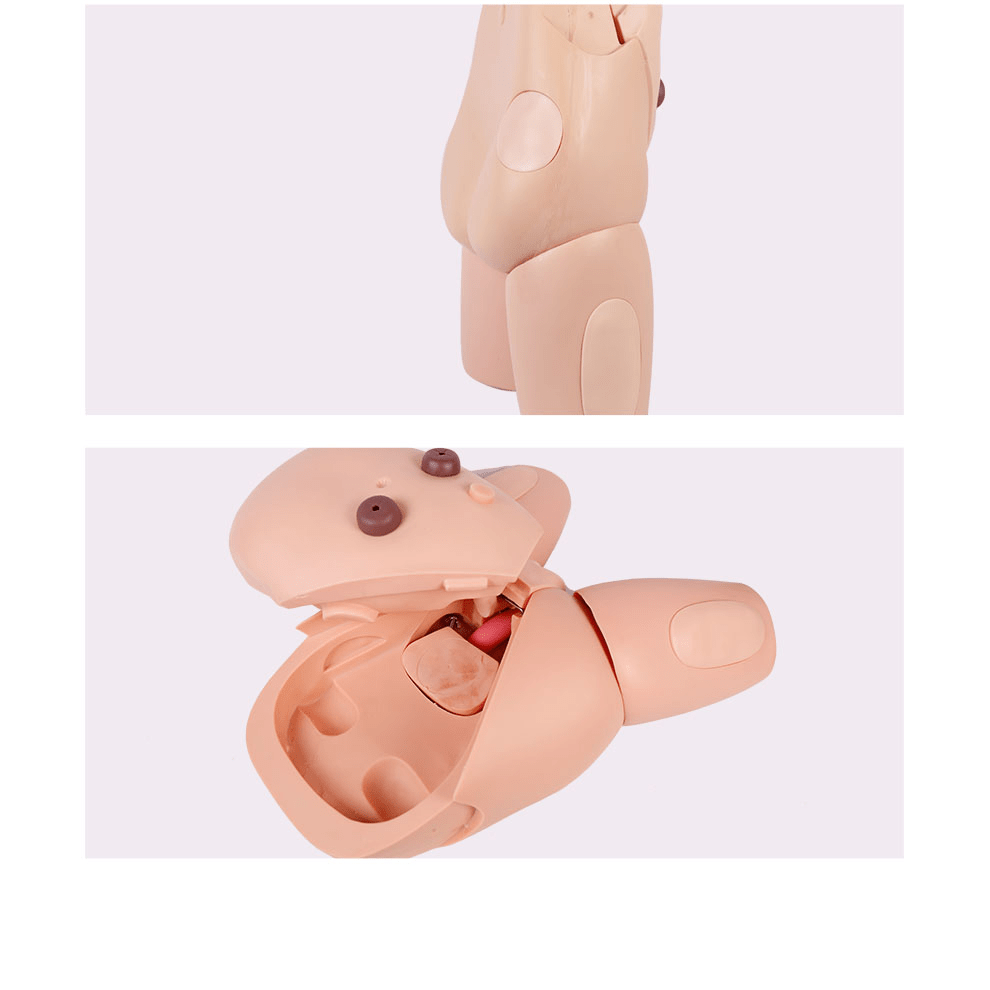 | Package
The packaging of the SC-H703 female catheterization simulator is shown in the picture, packed in export cartons, without any logo or identification. The package size is 78**40*26cm and it weighs 7.6kg. It is equipped with an English instruction manual and a warranty card, providing a one-year warranty service.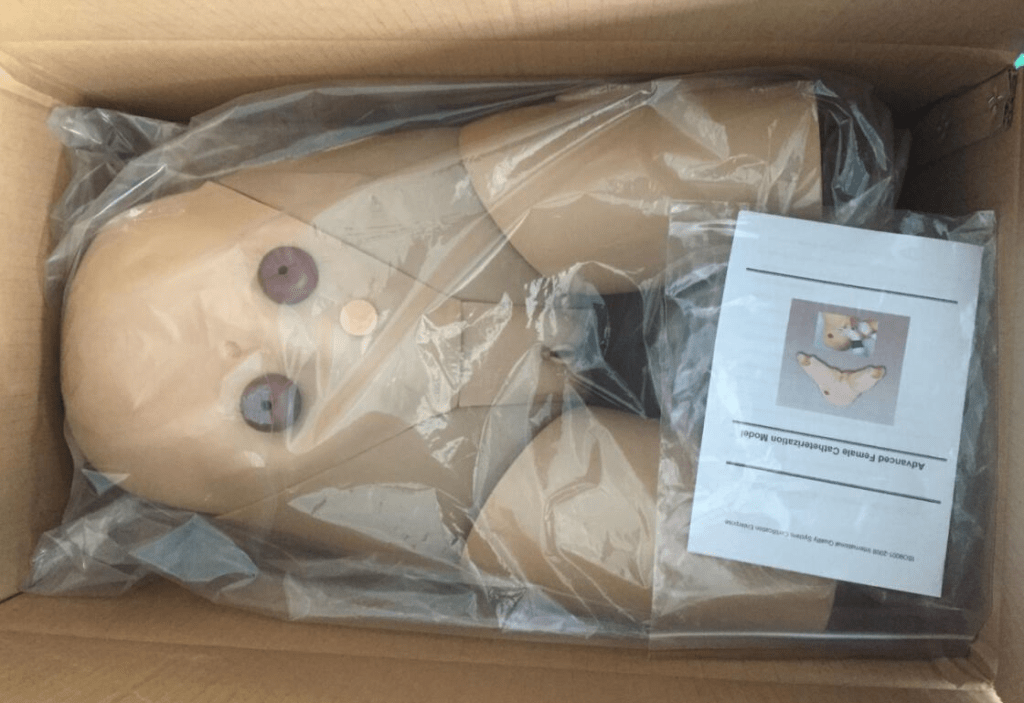 | Company
Chongqing Scope provides a variety of laboratory products, mainly selling hospital simulators, microscopes, laboratory consumables, metallographic equipment, etc. The office staff have rich experience in foreign trade and export, and the factory employees have more than ten years of production experience. The products are exported to more than 30 countries overseas, and the main areas are Europe and Southeast Asia.