This is a hip injection model with an electronic siren. SC-H3T Silicone Buttock Injection Model (with alarm device) is a kind of nursing skill medical manikin made of silicone and feels real to the touch. In the process of practical training, it can truly simulate the operation of injecting human buttocks. This product is a nursing model that can be used in hospitals and schools.
Our products are all manufactured according to the basic principles of the human body. The products pursue authenticity and can be used repeatedly many times, and relevant consumables are provided.
Simulation of adult hip structure, exquisite design, and lightweight, and real environment is closer, at the same time, the skin texture is very realistic, and the needle trace is not obvious. Anatomical precision, with an electronic alarm display function.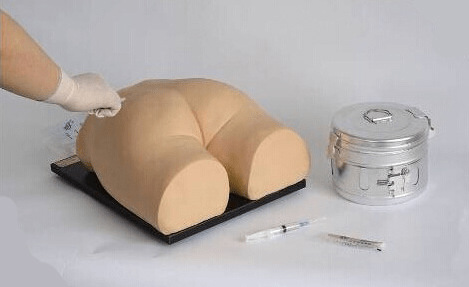 | Features of SC-H3T Silicone Buttock Injection Model (with alarm device)
Correct injection position and depth, light display;
Wrong injection position, wrong indicator light display, and warning prompting;
Correct injection position and wrong depth, wrong indicator light display, and warning prompting.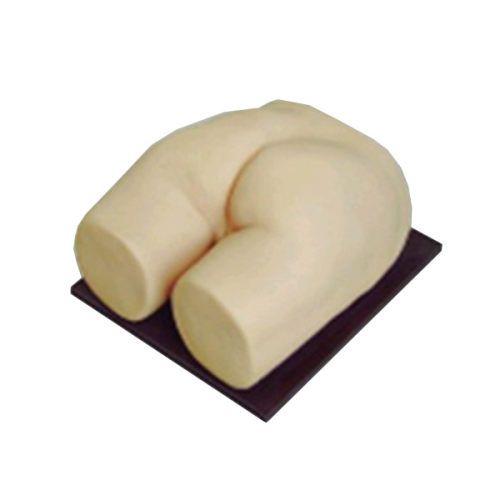 | Advantages of Silicone Buttock Injection Model
Improved Buttock Injection Skills: Silicone buttock injection models provide healthcare providers with the opportunity to practice proper needle insertion techniques, depth of injection, and placement of silicone implants under the guidance of experienced instructors.
Enhanced Confidence: Completing training on a silicone buttock injection model can boost a healthcare provider's confidence in their ability to perform the procedure.
Reduced Risk of Complications: By practicing a silicone buttock injection model, healthcare providers can identify and avoid potential complications associated with the procedure, such as nerve damage, bleeding, and infection.
Enhanced Patient Education and Communication: Using a silicone buttock injection model can help healthcare providers develop effective communication and patient education strategies related to the procedure.
| Why Choose Us?
Provide a one-year warranty period, and you can negotiate an extended warranty period with us. During this period, if there is any problem with the product, there will be professional sales personnel combined with maintenance technicians to solve it for you.
Our products have international certification and meet international production requirements. The production of the product has been certified by the authority, the use is more secure and the experience effect is better.
Products can be customized according to the needs of the logo. And those who need to cooperate with our factory for product customization are also acceptable.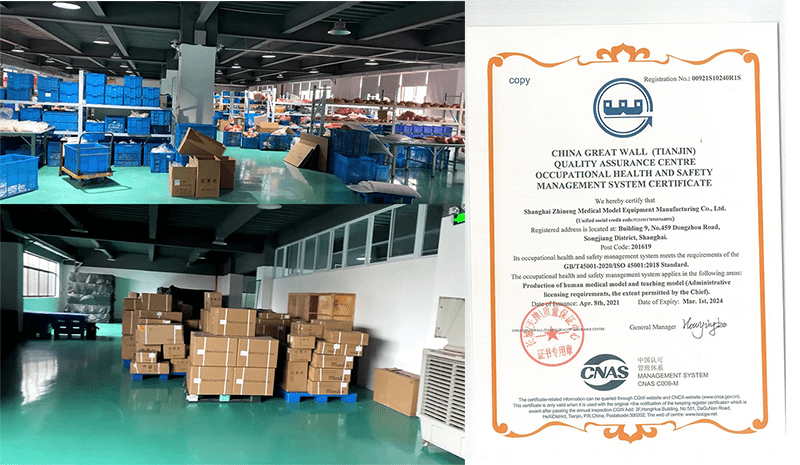 | Company & Factory
We are a product trading and exporting company, mainly selling microscopes, medical simulators, laboratory consumables, metallographic equipment, etc. It is mainly aimed at laboratory groups and medical groups. Our company has many qualification certifications: CE, ISO9001, ISO14001, and UKCA. Our customers are located in more than 30 countries around the world, and the main customers are located in Europe, America, and Southeast Asia. Focus on excellent quality assurance and excellent after-sales protection.