CPR Simulator (Cardiopulmonary Resuscitation Simulator) is one type of emergency training manikin, including CPR manikins and a range of training tools.
SC-CPR480 First Aid Cardiopulmonary Resuscitation Simulator is a high-end new product specially developed for the popularization of cardiopulmonary resuscitation in society and the training of medical schools and medical and health systems under the guidance of authoritative experts and by integrating the advantages of similar foreign products. Powerful, well-shaped, and easy-to-operate leading CPR simulator product. It can simulate standard airway opening, and it can count electronically and digitally with voice prompts during chest compressions and artificial respiration.
| Carried Standard
AHA (American Heart Association) 2005 guideline for CPR and ECC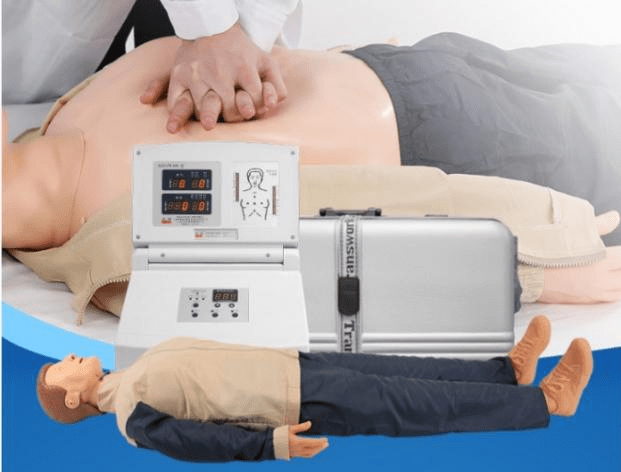 | Features of SC-CPR480 CPR Simulator
Simulation standard open-airway
Artificial hand-position chest compression
Dynamic light indicator: standard compression depth (5-6 cm zone) green light.below compression depth (less than 5 cm) yellow light. Above compression depth(more than 6 cm) red light.
Digital counter display of correct and wrong compression.
Sound prompting of wrong compression and reason.
Artificial respiration(blowing)
Inhalation from 500/600 ml to 1000 ml Dynamic light respectively shows the quantity of inhalation volume; standard inhalation volume(500/600 ml-1000 ml)green light. Above or below inhalation volume, red or yellow light.
The digital counter displays the times of correct and wrong operations.
Sound prompt.
The ratio of compression and artificial respiratory: 30: 2 (one or two persons).
Operating cycle: One cycle includes a five times 30: 2 ratio of compression and artificial respiratory.
Operation frequency: 100 times per minute (the latest international standard).
Operation methods: Exercise operation; Examine operation;self-defined operation.
Operation time: Timing by the unit of second.
Sound prompting device: Volume control; Turning on or turning off the sound prompting device.
Detached Printer: Print operation result.
Examination of pupil response: Mydriasis and myosis.
Examination of carotid response: Touch carotid pulse by hand; Simulating spontaneous carotid pulse in compression process; Simulating spontaneous carotid pulse after examination operation.
Features: Face skin, cervical skin, chest skin, and hair are made of thermoplastic elastomer and use the technique of plastic injection mold with high temperature. The manikin has features of good touch, and a realistic operation feel.

| Applications of SC-CPR480 CPR Simulator
SC-CPR480 belongs to our emergency medical model category, this product is widely used in hospital training, first aid teaching, school training, etc. It is an indispensable product in all major first-aid drills and training. There will be voice prompts under correct and incorrect operations.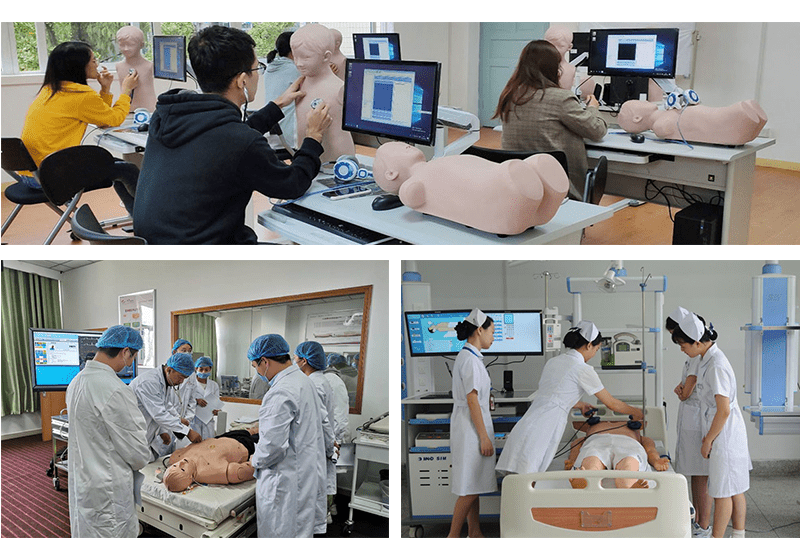 | Advantages of CPR Simulator
Realism: CPR simulators provide a more realistic training experience than traditional CPR training methods. This is because CPR simulators use realistic mannequins that respond to CPR in a way that is similar to how a human would respond.
Feedback: CPR simulators provide immediate feedback to learners on their CPR performance. This feedback can help learners to identify and correct any errors in their CPR technique.
Variety: CPR simulators can be used to train a variety of CPR skills, including chest compressions, rescue breaths, and using an AED. This variety of training options makes CPR simulators ideal for learners of all skill levels.
Safety: CPR simulators are safe to use. This is because they are made of durable materials and are designed to withstand repeated use.
Convenience: CPR simulators can be used to train CPR in a variety of settings, including classrooms, training centers, and workplaces. This convenience makes CPR simulators ideal for organizations that need to train a large number of people in CPR.
| Standard Equipment of SC-CPR480 CPR Simulator
Item
Quantity
Advanced full-body CPR manikin
1 unit
Advanced LCD display
1
Luxury portable plastic box
1
CPR operation pad
1
One box of face shield sheets
50 pieces per box
changeable lung sac
4
changeable face skin
1
Temperature sensing print paper
2
Latest textbook
1
Guide manual
1
Packing Size: 90*37*53.5cm
SC-CPR480 CPR Simulator is equipped with an aluminum box and an export carton outer packaging. This product needs to be connected to the power supply, and only 220V voltage is provided. The plug can use a converter or directly replace the European standard plug wire.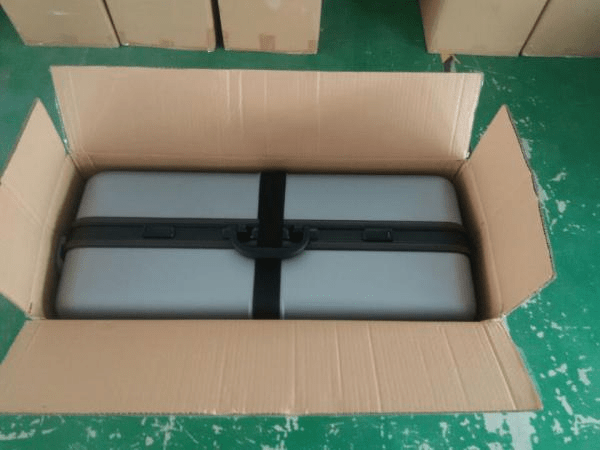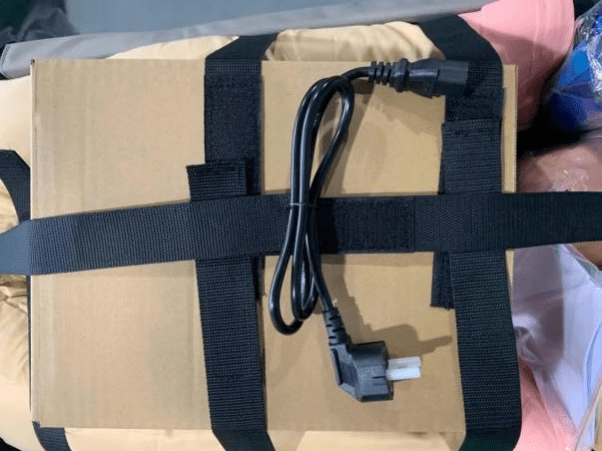 | Why Choose Us?
Compared with most cardiopulmonary resuscitation simulators on the market, this product has more complete functions and is jointly developed and manufactured by factory researchers and domestic authoritative experts.
Each workshop of the factory adopts strict technical control, and the injection molding process of the product, as well as the function test, are all operated by professionals. Before leaving the factory, all functions of the product need to be tested before packaging and transportation.
Our products have complete qualification certificates and can provide ISO9001 and ISO14001. The production standards of the products are in line with the international export. Neutral product packaging and instructions, OEM logo customization service is also available.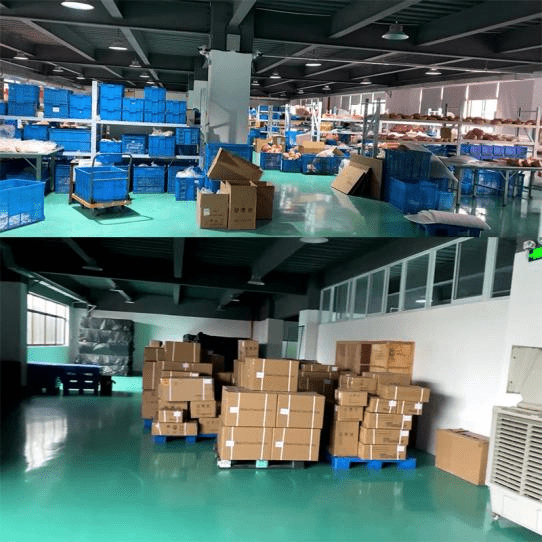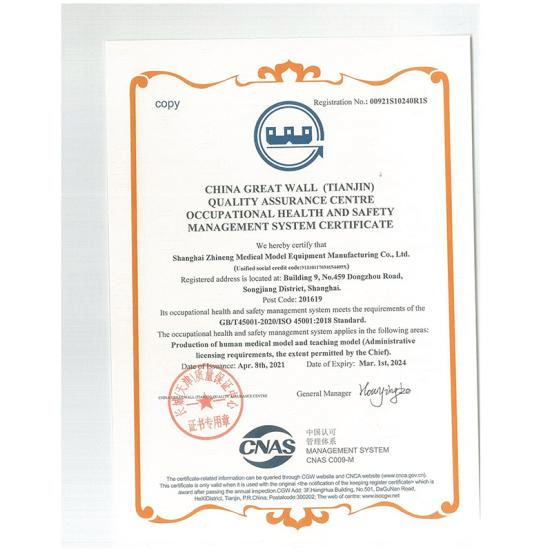 | FAQ