SC-CPR280 Multifunctional Electronic CPR Simulator is a fully automatic cardiopulmonary resuscitation simulator provided by us. The product is made of advanced PVC material, equipped with a computer, and can voice broadcast the operation results. This model is a whole-body medical model with a total length of 180cm. It is a model for adult cardiac resuscitation training.
SC-CPR280 multifunctional electronic CPR simulator is made of imported thermoplastic elastomer mixed rubber material, which is made of stainless steel mold and injected at high temperature by the injection molding machine. It has the characteristics of accurate anatomical landmarks, real simulation, durability, and no deformation.
Carried Standard: AHA (American Heart Association) 2005 guideline for CPR and ECC.
CPR (Cardiopulmonary Resuscitation) Simulator is one type of emergency training manikin, including CPR manikins and a range of training tools.
| Operation of SC-CPR280 CPR Simulator
Simulate standard airway opening.
When performing chest compressions with the manual hand:
The dynamic barcode indicator light shows the pressing depth: the green light indicates that the depth is correct, the yellow light indicates that the depth is not enough, and the red light indicates that the force is too deep;
Contains a digital counting display and voice prompts.
During artificial mouth-to-mouth breathing:
The dynamic barcode indicator shows the tidal volume: the green light is correct (500ml~600ml-1000ml) is displayed by the barcode green light, the yellow light is too small, and the red light is too large;
Contains a digital counting display and voice prompts.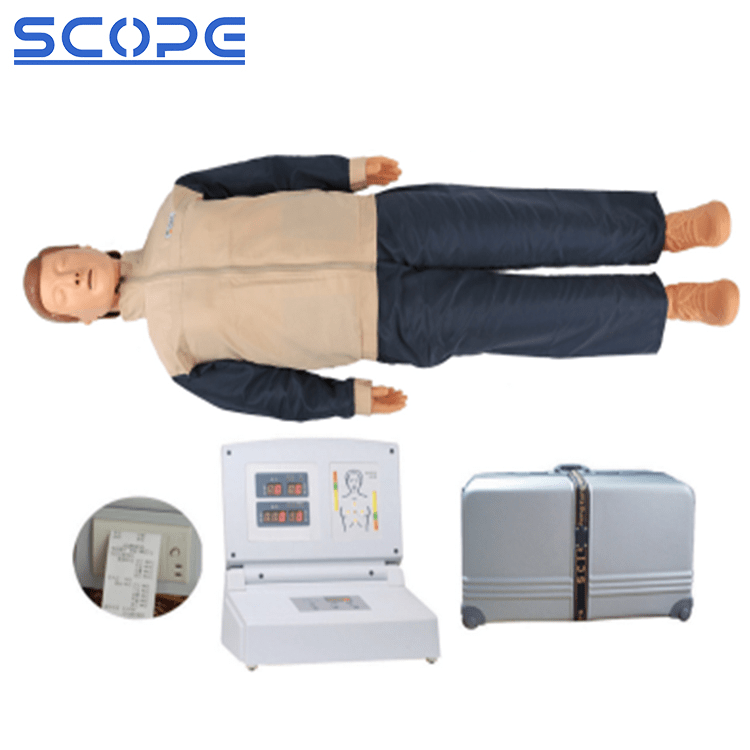 Item
Specification
Compression to artificial respiration ratio
30:2 (single or double)
Operation cycle
effective 30 compressions and 2 manual blows, 30:2 five cycles of CPR operation;
Operating frequency
2020 international standard: at least 100~120 times/min
Operation mode
training operation; assessment operation
Operating time
timed in seconds
Language setting
set the language prompt setting and prompt volume adjustment setting; or turn off the language prompt setting
Check the pupil
narrowing and dilating contrast
Squeeze the ball to simulate the beating of the carotid artery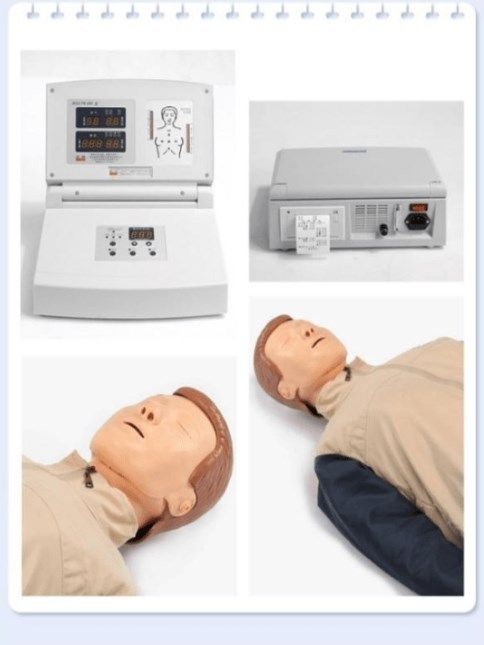 | Advantages of Multifunctional Electronic CPR Simulator
Multifunctional electronic CPR simulators offer several advantages over traditional CPR training methods, including:
Realism: Multifunctional electronic CPR simulators provide a realistic simulation of the CPR experience, including chest rise and fall, carotid pulse, and airway resistance. This can help trainees to develop the skills and confidence necessary to perform CPR in a real-world setting.
Immediate feedback: Multifunctional electronic CPR simulators provide immediate feedback on the trainee's performance, including the depth and rate of chest compressions, the volume of ventilation, and the presence of a pulse. This feedback can help trainees to identify and correct any errors in their technique.
Versatility: Multifunctional electronic CPR simulators can be used to train a variety of healthcare professionals, including emergency medical technicians (EMTs), paramedics, nurses, and physicians. They can also be used to train laypeople in CPR basics.
Portability: Multifunctional electronic CPR simulators are typically portable and lightweight, making them easy to transport to training locations.
| Why Choose Us?
The entire technological process of our medical simulator includes injection molding, enamel, and assembly. The factory has a production workshop of 14,000 square meters. At the same time, the company has made breakthroughs in the production process of molds and materials and has also made great progress in the research and development of various core technologies.
Commitment: From the date of delivery, we will provide a one-year free warranty and lifetime maintenance quality assurance.
Services: Provide user-oriented medical simulation training model products, as well as overall problem-solving solutions for medical laboratories.
Qualification: Through the international management system ISO9001: 2000 certification, with ISO14001 certificate.
| Packing & Delivery
Our products will undergo final testing before leaving the factory, and will only be sent out after confirming that the product specifications and quality are correct. International standard export cartons are adopted, and three modes of sea, air, and express are accepted. Of course, we also encourage customers to find a freight forwarder to pick up the goods from the factory.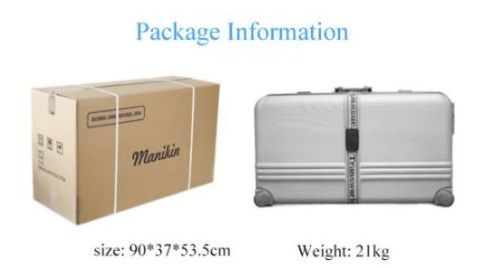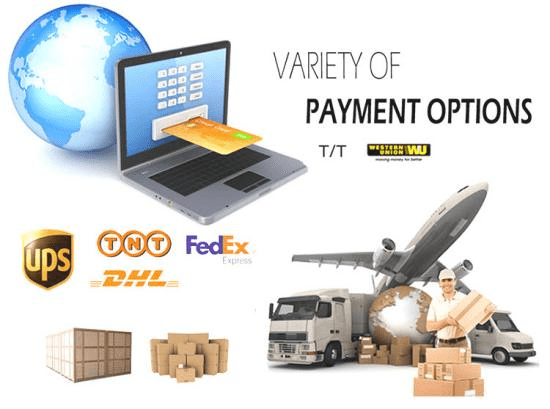 | FAQ