SC-CK34001 Newborn Waist Puncture Manikin
Service Medical Training
Simulation model for standard lumbar puncture position, the skin is soft, feels real
With complete spinal cord, clear and obvious iliac spine clearance on the spine after a sign, easy-to-puncture positioning
Click the button below to contact us:
SC-CK34001 newborn waist puncture manikin is a newborn lumbar puncture model. It is a kind of clinical training manikin mainly used in pediatric clinics, and performs lumbar puncture operations on newborns. SC-CK34001 newborn waist puncture manikin truly simulates the skin and bones of young children, allowing medical staff to have a more realistic feeling during puncture training.
SC-CK34001 newborn waist puncture manikins are made of advanced PVC materials last longer and will not be easily damaged and affect operation during use. Our products are produced by international standards, so the functions are simulated and manufactured according to the operating standards of the medical field.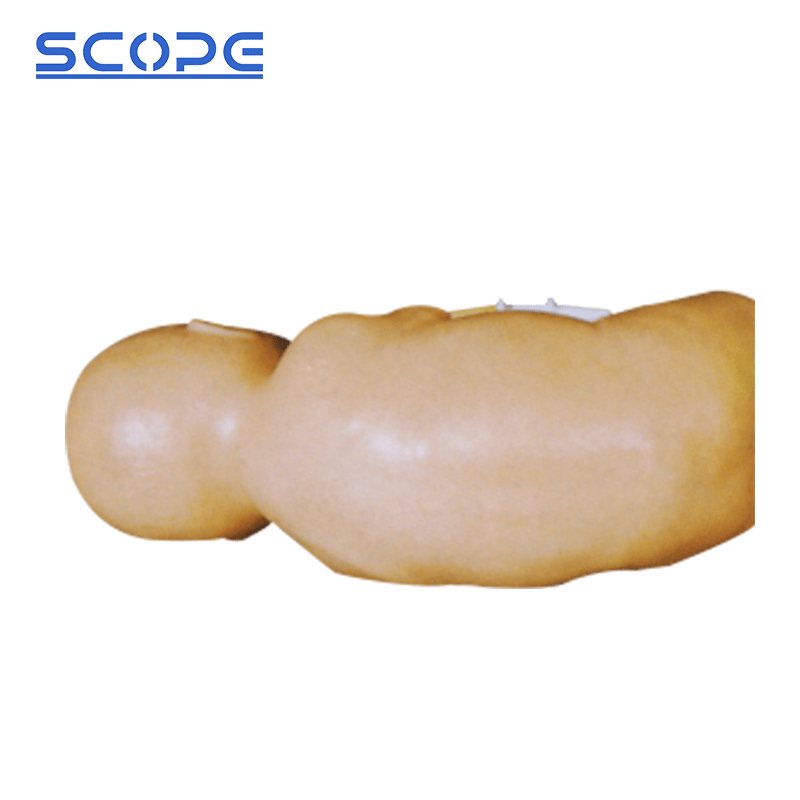 | Features of SC-CK34001 The Newborn Waist Puncture Manikin
Simulation model for standard lumbar puncture position, the skin is soft, and feels real.
With complete spinal cord, clear and obvious iliac spine clearance on the spine after a sign, easy to puncture positioning.
Piercing has a real sense of block and frustrated feeling, and cerebrospinal fluid flow simulation.
Life-size infant, side lying on the lamina dura bed, head bend to the chest, both hands hold knees, bend knees to the abdomen and low back bend as far as possible also can be in sitting position.
Accurate bone marker: obvious interspace of the spinous process and posterior superior iliac spine.
Puncture position : 3-4 lumbar intervertebral space.
Realistic touch feeling and a characteristic of "pop" can be felt when the needle penetrates into veins, the outflow of simulated cerebrospinal fluid proves the correct puncture position.
With spare canalis spinalis and puncture needle.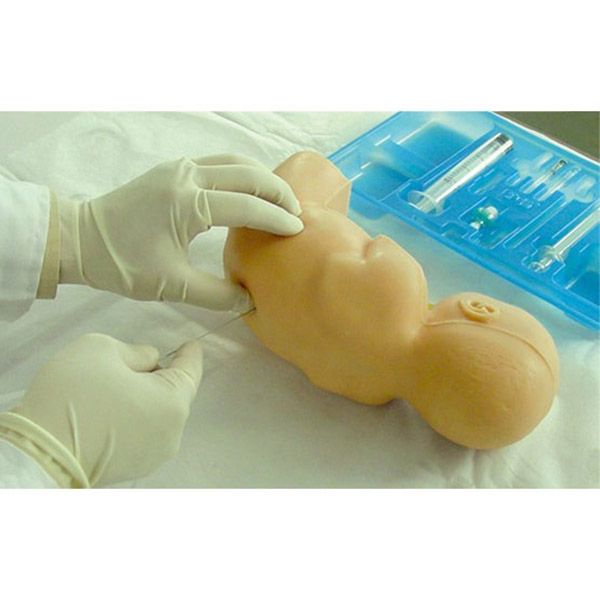 | Applications of SC-CK34001 The Newborn Waist Puncture Manikin
SC-CK34001 newborn waist puncture manikin is manufactured for clinical medical training, mainly to investigate the training level of medical staff and medical students for lumbar puncture of newborns, and it is used for practice and regular training. Our products are mainly aimed at hospitals, schools, and some laboratory institutions.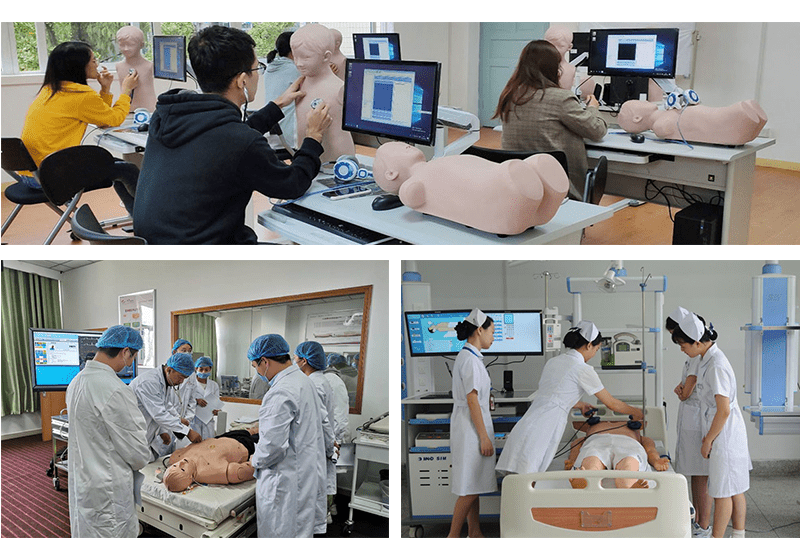 | Advantages of Using a Newborn Waist Puncture Manikin
Enhances procedural skills: Newborn waist puncture manikins allow practitioners to practice the precise needle placement and manipulation techniques required for a successful lumbar puncture. This hands-on experience can significantly improve their psychomotor skills and procedural accuracy.
Promotes patient safety: By honing their skills in a controlled environment, practitioners can minimize the risk of complications during actual lumbar punctures on infants. This includes reducing the chances of nerve damage, bleeding, and infection.
Builds confidence and competence: Repeated practice on a newborn waist puncture manikin can instill confidence and competence in practitioners, enabling them to approach real-life lumbar punctures with a greater sense of assurance and expertise.
Familiarizes practitioners with infant anatomy: The realistic simulation of an infant's spinal anatomy provided by these manikins allows practitioners to gain a thorough understanding of the delicate structures involved in a lumbar puncture. This knowledge is crucial for avoiding potential injuries during the procedure.
| Factory
The factory for the production of medical simulators covers an area of more than 1,000 square meters, combining the workshop and office environment as one. Our products are packaged and shipped only after they are plastically and functionally manufactured in the processing workshop and tested by professionals. Export products are packed in neutral cartons and include domestic freight. Our factory has obtained ISO90901 and ISO4001 certificates, and the product standards produced meet international requirements.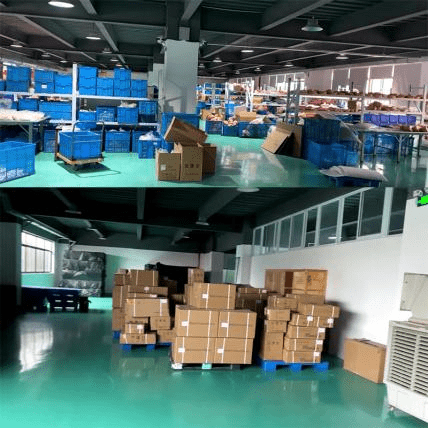 | FAQ