MDS300 Inverted Metallurgical Microscope
MDS300 inverted metallurgical microscope is a kind of inverted microscope. The minimum magnification of a metallographic microscope is 5X objective. The microscope uses a Plan field objective with an infinitely long working distance. The models of MDS300 and BDS300 are similar in that they can be installed with tablet holders and built-in 0.65X C-mount for convenient connection to the digital camera. The MDS300 inverted metallurgical microscope is mainly used to observe some irregular and large samples of metallographic materials.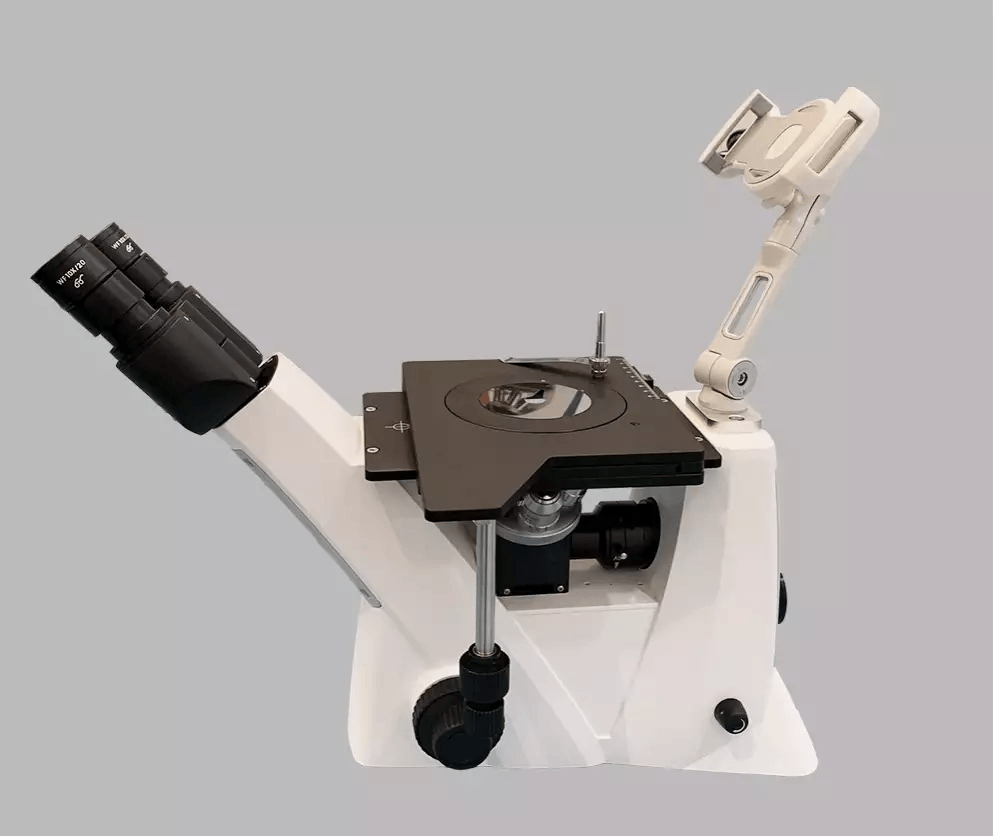 | Features of MDS300 Inverted Metallurgical Microscope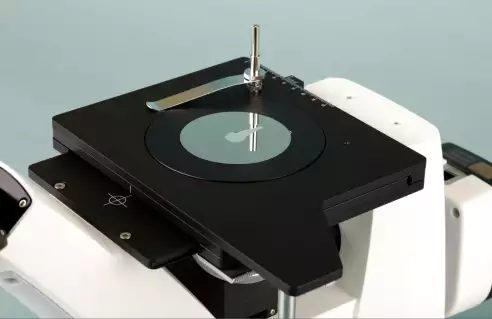 Large size three-layer working stage, more choice for samples.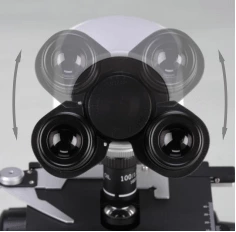 New designed and humanized butterfly binocular head tubes can be 360° rotated to raise observing height position than normal tubes to be more convenient for users with different heights.
Analyzer and polarizer for simple polarizing observation.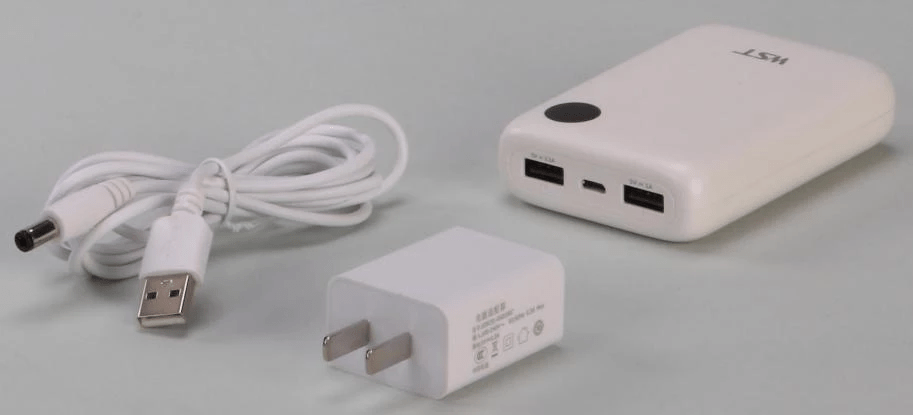 5V-12V low voltage input to ensure safe use.
The power bank can be used for power supply, more convenient for field inspection and power-short conditions.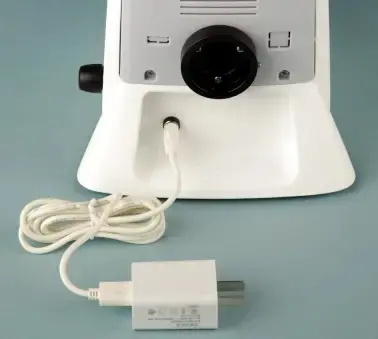 Built-in LED illumination system which can be powered with a power bank, laptop, and vehicle power supply to ensure it is used anywhere and any condition.
| MDS300 Inverted Metallurgical Microscope Size(mm)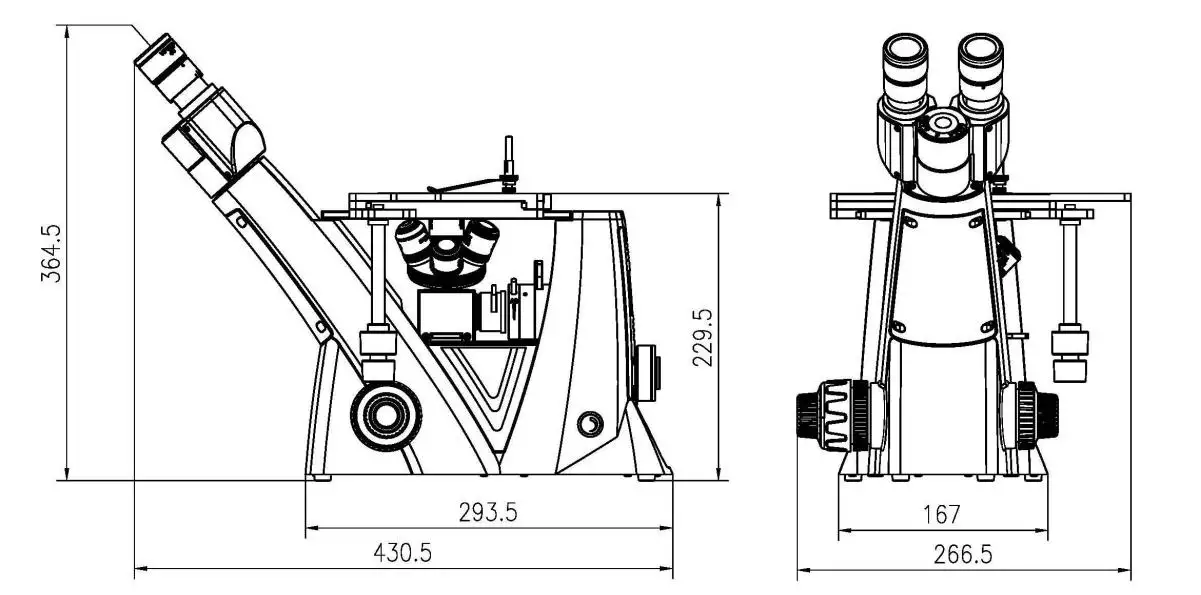 | MDS300 Inverted Metallurgical Microscope General Layout Diagram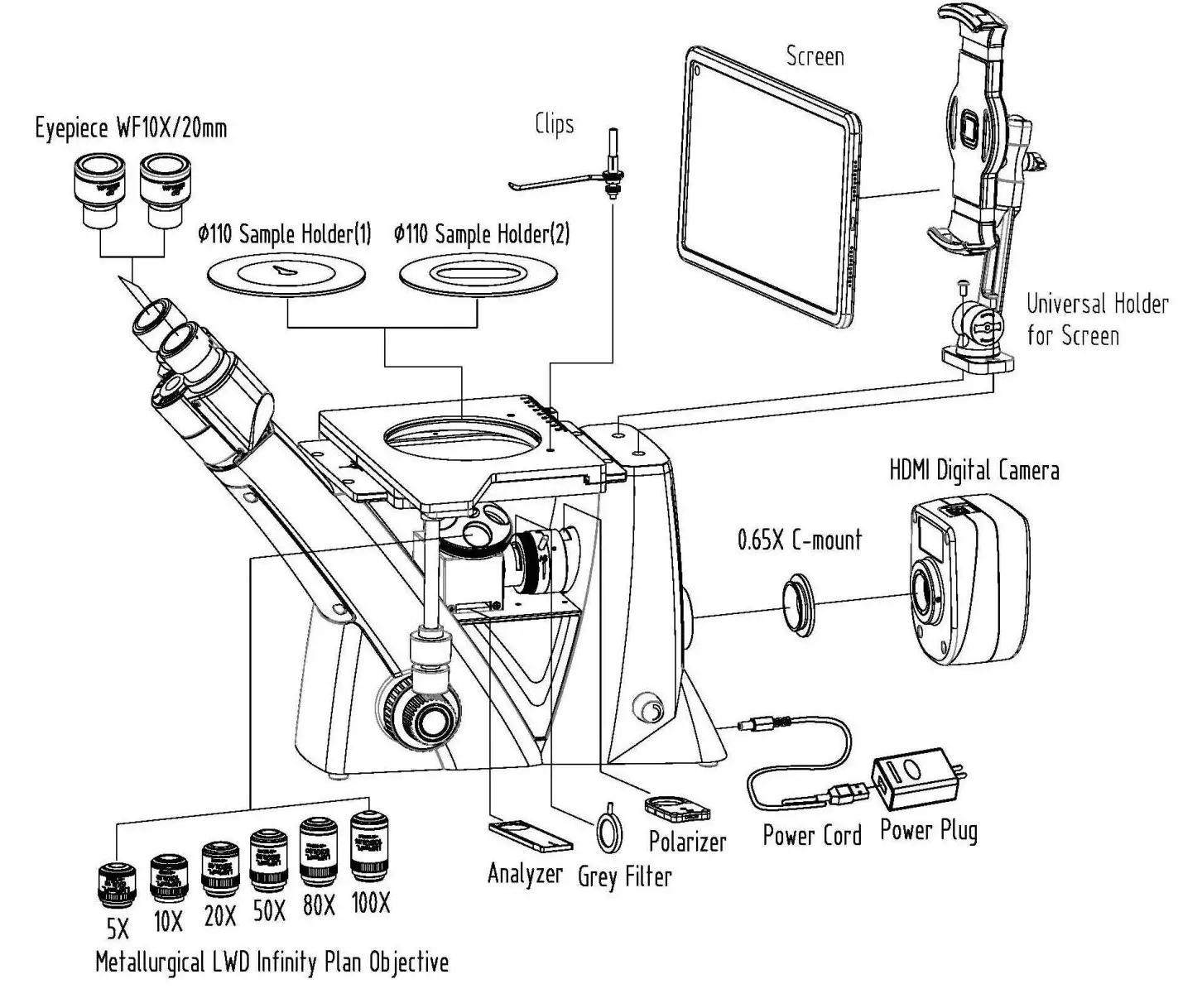 | MDS300 Inverted Metallurgical Microscope Outfits
Item
Specification
MDS300
Eyepiece
WF10X/20mm (High eye-point)
●
WF10X/20mm (High eye-point, adjustable Focus, Reticule 0.1mm)
●
Metallurgical LWD InfinityPlan Objectives
LPL 5×/0.15
W.D=15.00mm
●
LPL 10×/0.25
W.D.= 18.48mm
●
LPL 20×/0.40
W.D.= 8.35mm
●
LPL 50×/0.75
W.D.= 2.55mm
●
LPL 80×/0.80
W.D.= 0.85mm
○
LMPlan FL 100×/0.85(Dry)
W.D.= 3.00mm
○
Butterfly Siedentopf Head
Eyepiece tube 360°rotated, Inclined 45°,IPD: 48-75mm,Light distribution: 70:30(70% for eyepiece,and 30% for camera tube)
●
Nosepiece
Quadplex
●
Mechanical Stage
Stage size: 180 mm×155mm, Moving range: 75×40mm , Scale: 0.1mm, Round slide size: φ110mm
●
Coaxial Coarse and Fine Focusing unit
Coarse stroke: 10mm, Fine stroke per rotation: 0.2mm, fine division 2μm.
●
Polarizing Unit
Polarizer /Analyzer
●
llumination
5WLED Warm lamp (Input voltage:100V~240V)
●
Filter
Grey
○
C-mount
0.65×C-Mount (built-in)
●
Universal Holder for HD Screen
○
Note: "●"In Table Is Standard outfits, "○" Is Optional Accessories.
Packing Size: 500mm×425mm×305mm Gross Weight: 9.0 kgs Net Weight: 7.0 kgs
| Why Choose Us?
Provide one year of free after-sales repair service. You can also extend the warranty, but you need to communicate the specific deadline. Our products have complete certificates and can meet international requirements for any export model. The product's qualification certificates include CE, ISO14001, ISO9001, ISO45001, etc. Our factory accepts customization of product logos, as well as the addition or deletion of some accessories for microscopes, which are acceptable.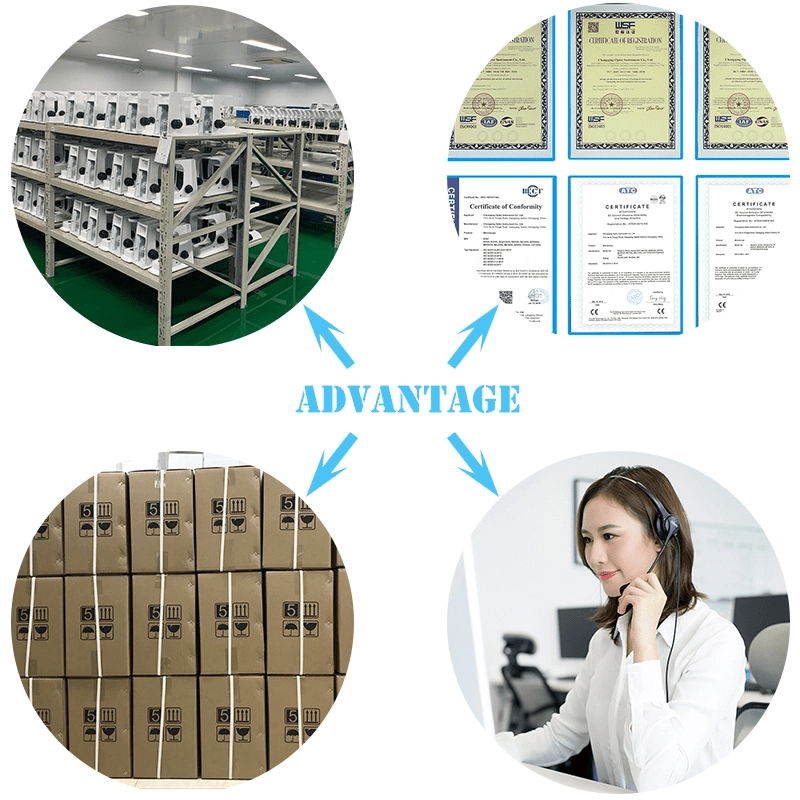 | FAQ