MDJ Metallurgical Microscope
MDJ metallographic microscope is a relatively basic laboratory equipment. This inverted microscope is equipped with an infinite Plan objective with a long working distance. The magnification is between 50X and 1000X.
| Two Types of MDJ Metallurgical Microscope
There are two models available, monocular and binocular, to meet different observation needs. Widely applicable to school teaching, student research, laboratory basic research, etc.
| Features of MDJ Metallurgical Microscope
The monocular tilt is 45 °, in line with ergonomic design, and long-term observation does not show fatigue.
Binocular is a butterfly shaped rotating binocular that can be converted 360 °.
The eyepiece has a magnification of 10X/18mm, and other magnification eyepieces are also available.
The objective lens contains multiples of 5X to 100X and can be matched according to needs.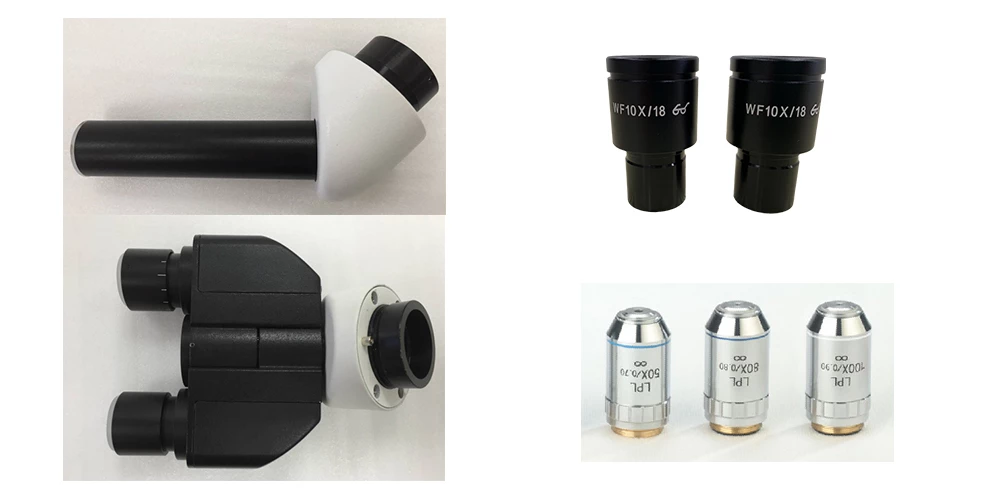 | Advantages of Metallurgical Microscope
High magnification: Metallurgical microscopes can achieve magnifications of up to 2000x, which allows users to see fine details in the microstructure of materials.
Inverted design: The inverted design of metallurgical microscopes places the specimen on a stage below the objective lens. This makes it easier to load and unload specimens, and it also allows users to view larger specimens.
Brightfield and darkfield illumination: Metallurgical microscopes can use both brightfield and darkfield illumination. Brightfield illumination is used to view specimens that have their contrast, while darkfield illumination is used to view specimens that are transparent or colorless.
Polarization filters: Metallurgical microscopes can be equipped with polarization filters, which can be used to study the optical properties of materials.
Image analysis software: Many metallurgical microscopes come with image analysis software that allows users to measure and analyze the microstructure of materials.
| MDJ Metallurgical Microscope Outfits
Items
Specifications
MDJ100
MDJ200
Eyepieces
WF 10×-18 mm
●
●●
Inclined 45º, Built-in 0.5X C-mount
○
○
Metallurgical LWD Infinity Plan Objectives
LPL 5×/0.13
W.D=16.04mm
●
●
LPL 10×/0.25
W.D=18.48mm
●
●
LPL 20×/0.40
W.D=8.35mm
○
○
LPL 50×/0.70
W.D=1.95mm
●
●
LPL 80×/0.80
W.D=0.85mm
○
○
LWPlanFL 100×/0.85(Dry)
W.D=3.0mm
○
○
Butterfly Binocular Head
Inclined 45º
●
Monocular Head
Inclined 45º
●
Butterfly Binocular Head
Inclined 45º, Built in 0.5X C-mount
○
Nosepiece
Quadplex
●
●
Mechanical Stage
Size: 180×180mm,Travel Range: 30×30mm,Round slide size:φ110mm
●
●
Illumination (Input voltage: 100V~240V)
3W-LED illumination
●
●
12V/20W Halogen illumination
○
○
Filters
Blue, Green, Grey
●
●
Micrometer
Division 0.01mm
○
○
Note: "●"In Table Is Standard outfits, "○" Is Optional Accessories.
Packing Size: 437mm×268mm×522mm Gross Weight: 8 kgs Net Weight: 7 kgs
| MDJ Metallurgical Microscope Size (mm)

| Factory
Our microscope factory is located in Chongqing, producing various series of microscopes. Our factory workshop includes a metalworking workshop, an optical workshop, an assembly workshop, and a packaging workshop. We use a dust-free workshop in the assembly workshop, which produces a microscope with higher accuracy and longer service life. Our factory has also obtained various international qualification certificates, such as CE, ISO9001, ISO14001, etc. There is a dual guarantee for product quality and after-sales service.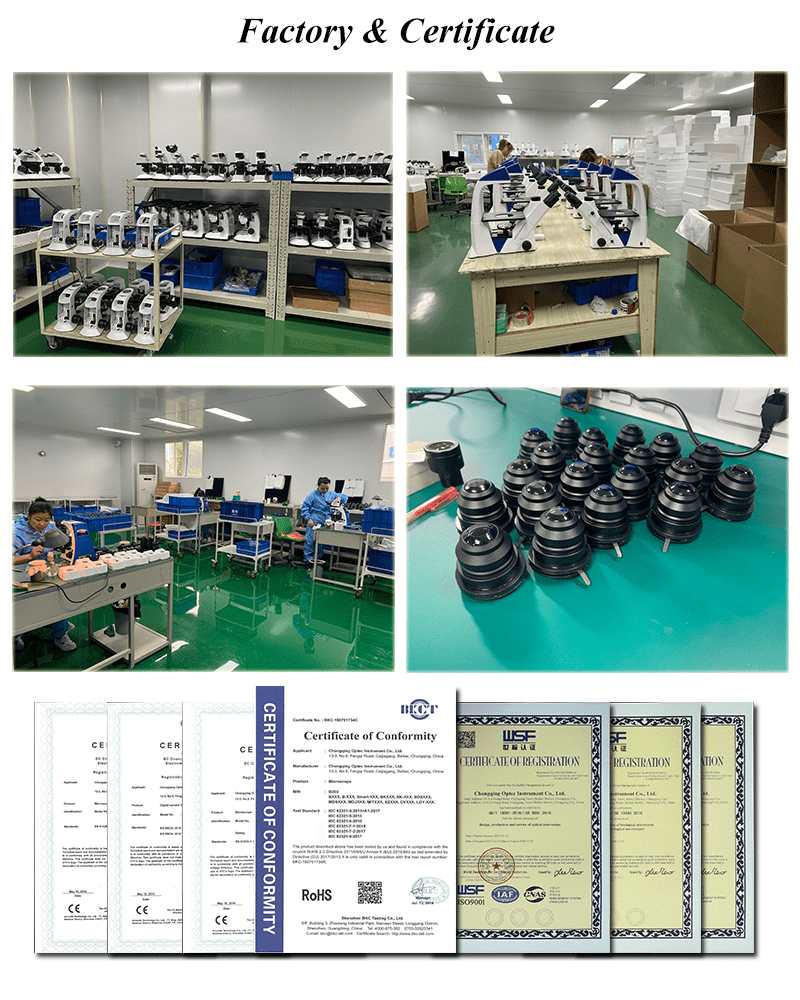 | FAQ