BK-FLS LED fluorescence microscope is designed specifically for daily routine work in the demanding applications of education, pathology investigation, and clinical and laboratory usage. Innovative LED as the fluorescence illumination source, provides an excellent image with an easy and comfortable usage experience.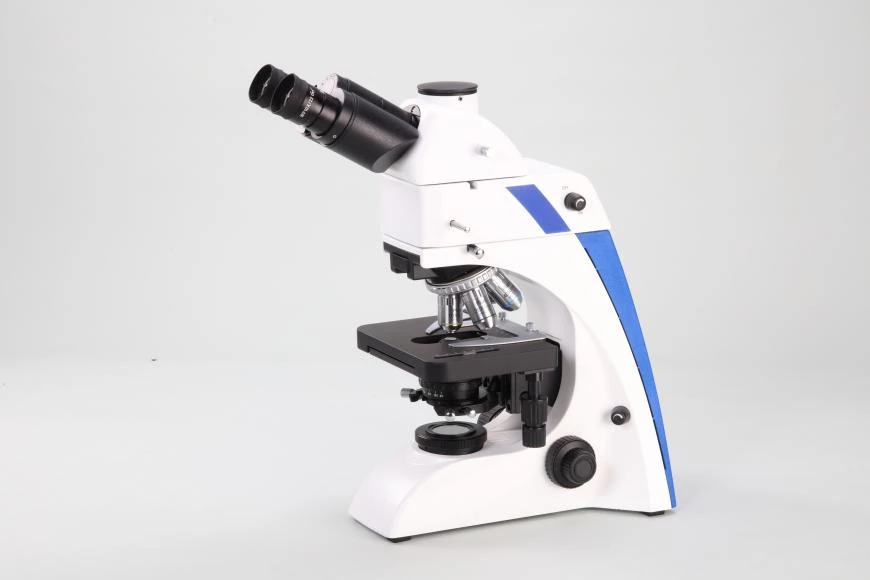 | Features of BK-FLS LED Fluorescence Microscope

One-click switch, easy to fluorescence and bright field exchange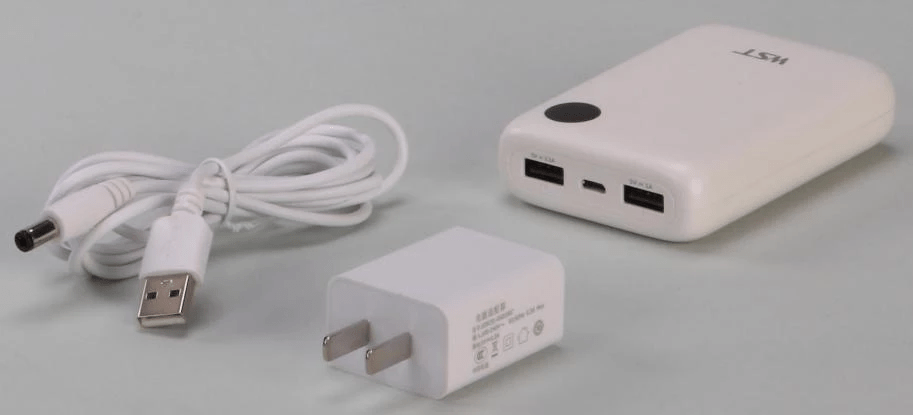 Power bank and vehicle power supply can supply power to the LED fluorescence unit, and easy to use the microscope in the field or in a power shortage place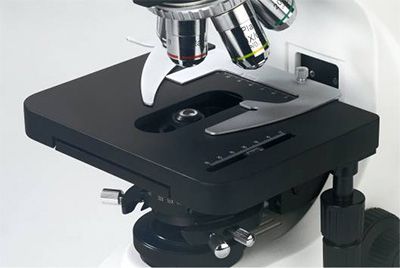 A reckless wire-driven mechanical fixed stage with a focus lock is safer than a traditional stage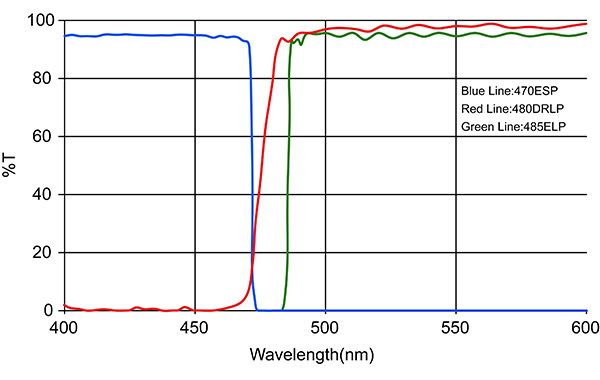 Chroma filter special for phthisis checking
| | |
| --- | --- |
| Auramine O | Wavelength (nm) |
| Exciter | 470Sp |
| Dichroic | 480DRLP |
| Barrier | 485LP |
| Components of BK-FLS LED Fluorescence Microscope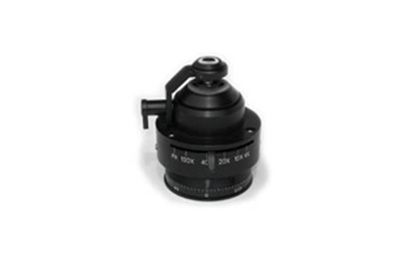 N.A.0.9/0.13 swing-out condenser


Infinity plan semi-apochromatic fluorescence objectives
| Different Optional Accessories
Quintuple turret phase contrast unit with 10X/20X/40X/100X infinity plan phase contrast objective for phase contrast and bright field observation
Darkfield condenser(dry)available to 4X-40X Objective
Darkfield condenser (wet) available to 100X Objective
| BK-FLS LED Fluorescence Microscope Outfits
Items
Specification
Outfits
Optical System
Universal Infinity Optical System
●
Optical Lens
Anti-fungus & Anti-Reflection coated Optical LensMoister proof design
●
Eyepiece
WF10×/22mm (adjustable with eye cups)
●●
Infinity Plan Objectives
PLAN 2X/0.06
W.D.=7.2mm
○
PLAN 4×/0.10
W.D.=12.10mm
●
PLAN 10×/0.25
W.D.=4.64mm
●
PLAN 20×/0.40(S)
W.D.=2.41mm
●
PLAN 40×/0.66(S)
W.D.=0.65mm
○
PLAN 60×/0.80(S)
W.D.=0.33mm
○
PLAN 100×/1.25(S, Oil)
W.D.=0.19mm
●
Infinity Plan Semi-apochromatic Fluorescence Objectives
UPlanFLN 10X/0.30
W.D.=7.68mm
○
UPlanFLN 20X/0.50 (S)
W.D.=1.96mm
○
UPlanFLN 40X/0.75 (S)
W.D.=0.78mm
●
UPlanFLN 100X/1.30 (S,oil)
W.D.=0.15mm
○
Seidentopf Binocular Head
Inclined 30°,rotatable 360°, Interpupilary distance:48mm-76mmDioptre adjustment on both eyepieces
●
Seidentopf Trinocular Head
Inclined 30°, rotatable 360°, Interpupilary distance:48mm-76mm,
Light distribution (both): 100: 0 (100% for eyepiece)80:20(80% for trinocular head and 20% for eyepiece)
○
Nosepiece
Quintuple
●
Mechanical Stage
Reckless Wire Driven Mechanical Fixed Stage with focus lockStage size: 182 mm×140mm, Travel range: 77mm×52mm, Two-slide holder
●
Coaxial Coarse andFine Focusing Knobs
Coarse Focusing Travel Range: 25mmFine Focusing Travel Range: 2µm/division
●
Swing Out Condenser
N.A.0.9/ 0.13, with iris diaphragm.
●
Koehler Illumination(Transmitting)
3W LED Lamp, lifetime 20000 hoursWide voltage input: 100V~240VField diaphragm, center adjustable
●
Filter
Blue
●
Green
○
Amber
○
Grey
○
C-mount
0.57× C-Mount (focus adjustable, better for a digital camera)
○
0.57× C-Mount (focus adjustable, better for digital camera)
○
Adaptor for Digital Photograph
Used for CANON/NIKON etc.
○
Fluorescence Attachment
Epi fluorescence unitAuramine O filter (Chroma Filter Special For Phthisis Checking)5W LED fluorescence lamp.rechargeable battery pack can be used
●
Phase Contrast Unit
Quintuple hole turret 10× /20× /40× /100× phase contrast objective
○
Dark Field Unit
Darkfield condenser (dry), apply to 4×- 40× objective
○
Darkfield condenser (wet), apply to 100× objective
○
Polarizing Attachment
Analyzer / Polarizer
○
Note: "●"In Table Is Standard outfits, "○" Is Optional Accessories.
| Epi Fluorescence Device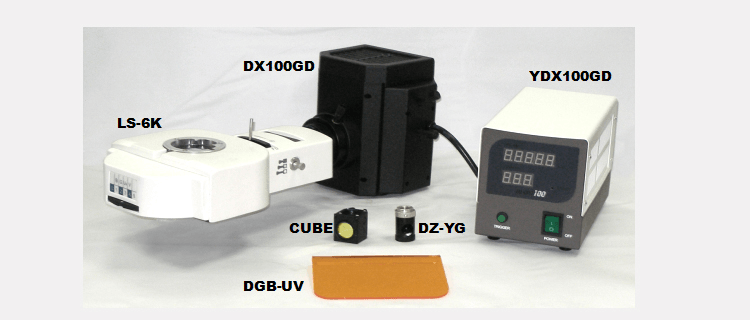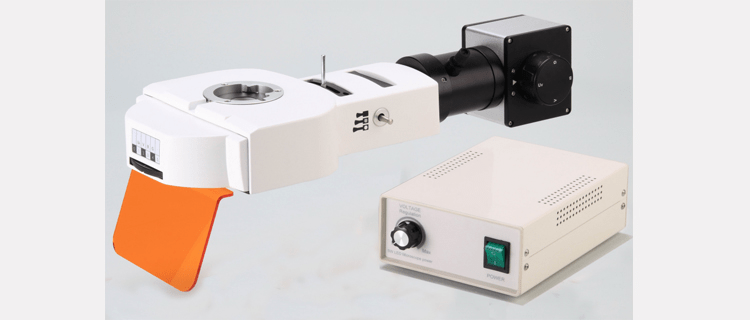 | China Fluorescence Flters Parameter List
China Fluorescence Flters Parameter List
Item
Exciter (nm)
Dichroic (nm)
Emitter (nm)
Ultraviolet excitation
UV
330-380
400
435
Violet excitation
V
380-420
430
460
Blue excitation
B
420-490
505
520
Green excitation
G
500-550
575
590
| FAQ